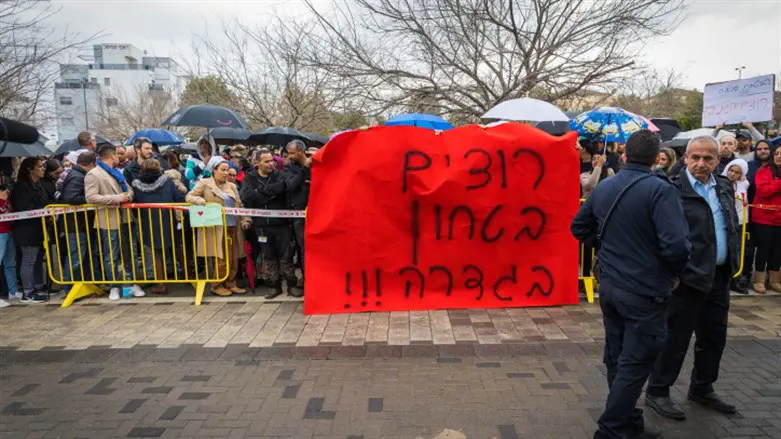 Protests in Gedera following the rape
Flash90
The Central District Prosecution has submitted an indictment to the Central District Court against Barakat Abu A'sa, 22, from Tel Sheva, a Bedouin town in southern Israel, on charges of raping a resident of Gedera in front of her two-year-old son at the beginning of the month.
According to the indictment, Abu A'sa broke into the victim's home during the night at the beginning of the month with his face covered and armed with rolls of thick, strong tape. At the time, the victim awoke, and when she noticed the intruder entering her home from the balcony, she screamed and called for help.
Abu A'sa then jumped on her, forced her down, gagged her with the tape, and threatened: "Shut up, or I'll kill you." The whole time the victim continued to fight and call for help in front of her two-year-old son, who stood by and cried.
"Thank G-d we're alive and healthy," the victim stated a few days after the harrowing incident. "I thank all of Israel for the care, worry, help, and love they gave me. You are our strength.