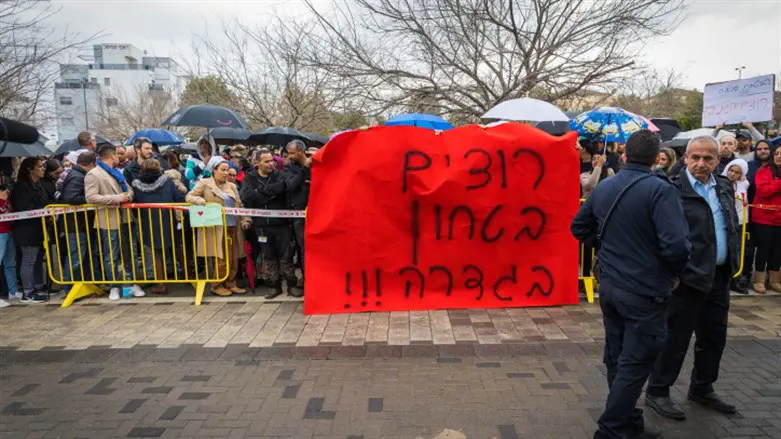 Protest in Gedera following the rape
Flash 90
The police have arrested for questioning another suspect in the case of the rape of a mother of three children in her home in Gedera, in front of her children. The nationalistic motive for the rape has been ruled out at this stage.
According to a report on Channel 12 News, following questions that arose during the investigation of the first suspect who was arrested, a 22-year-old Bedouin named Barekhat Abu Asa, the investigators were led to summon for questioning under warning a suspect defined as "significant".
The police investigators believe that the suspect knew exactly where he was going and followed the victim before the act, and are still trying to understand what led him to attack that woman specifically. Further to this assessment, and despite the fact that the suspect has remained silent during questioning - the police summoned the significant suspect for questioning.
In addition, the police are investigating how Abu Asa knew that the complainant lives alone and raises three children, how he knew what floor she was on and why he was seen looking for a last name at the front door downstairs. Investigators believe that the investigation of that other witness can lead them to answers.