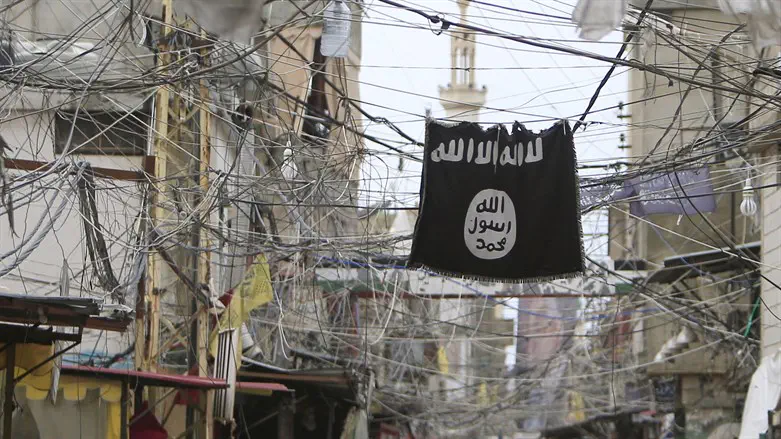 ISIS
Reuters
At least 20 prisoners on Monday escaped a prison in northwest Syria which holds mostly Islamic State (ISIS) group members, taking advantage of the earthquake that hit the country, AFP reported.
The military police prison in the town of Rajo near the Turkish border holds about 2,000 inmates, with about 1,300 of them suspected to be ISIS fighters, a source told AFP. The prison also holds fighters from Kurdish-led forces.
"After the earthquake struck, Rajo was affected and inmates started to mutiny and took control of parts of the prison," said the official at Rajo jail, which is controlled by pro-Turkish factions.
"About 20 prisoners fled... who are believed to be ISIS militants," he added.
The prison escape came after the 7.8-magnitude quake early Monday morning which was followed by dozens of aftershocks. The source said the earthquake caused damage to the prison, with walls and doors cracking.
The British-based Syrian Observatory for Human Rights war monitor said it could not verify whether prisoners had escaped, but confirmed there was a mutiny.
ISIS overran large swathes of Syria and neighboring Iraq in 2014, proclaiming a "caliphate" in land it controlled.
Several military offensives, including those backed by the US-led international coalition, have since seen ISIS lose most areas it once controlled, including the loss of their de facto capital in Raqqa, Syria.
The incident in Rajo comes on the heels of an ISIS attack in December on a security complex in Raqqa, which aimed to free fellow jihadists from a prison there.
Six members of the Kurdish-led security forces that control the area were killed in the foiled assault, according to AFP.