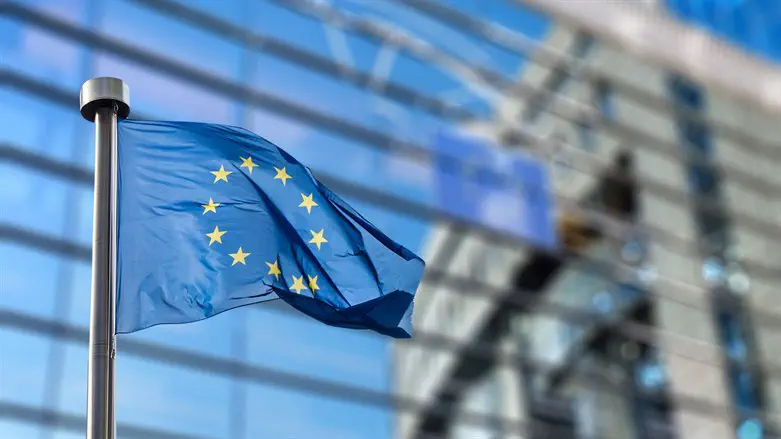 European Union flag
iStock
The EU is exploring legal options to designate Iran's Revolutionary Guards as a terrorist organization, in a big policy shift that would risk ending any hopes of restoring the 2015 Iran nuclear deal, The Financial Times reported on Sunday.
The move, which has the support of France and Germany — both parties to the 2015 deal — comes in response to Tehran's supply of armed drones to Russia for use in its war against Ukraine, along with its violent crackdown on domestic protests.
Paris and Berlin voiced their support for the measure in a meeting of foreign ministers last week, four officials with knowledge of the discussions told TheFinancial Times. The EU's legal service will draft an opinion for the bloc's 27 capitals on the legality of the measure within the next three weeks.
"Yes, some member states are supporting this proposal," Josep Borrell, the EU's foreign policy chief, said in an interview. "Many would be in favor."
The European Parliament recently called for the EU to list the IRGC as a terrorist organization, blaming the force for the repression of protesters and the supply of drones to Russia.
A total of 598 members of the parliament voted in favor, while nine voted against and 31 abstained. The vote is non-binding.
Iran has spoken out against a potential EU blacklist of the IRGC. Its Foreign Minister, Hossein Amir-Abdollahian, last week warned the EU his country would take "reciprocal" measures in response to such a move.
Before that, IRGC chief Major General Hossein Salami warned the European Union against making a "mistake" by listing the IRGC as a terror group.
The Financial Times noted that it is highly unusual for governments to designate another state's military as a terrorist organization and support for the move underlines western capitals' hardening stance towards the Islamic Republic.
The UK is already conducting its own review of whether to impose the designation on the guards, the report added.
France is interested in potentially designating certain regional divisions of the guards as terrorist entities rather than the entire institution, according to a French official. Its foreign ministry did not respond to a request for comment.
German Foreign Minister Annalena Baerbock has openly said that it is important that the EU blacklist the IRGC as a terrorist organization.