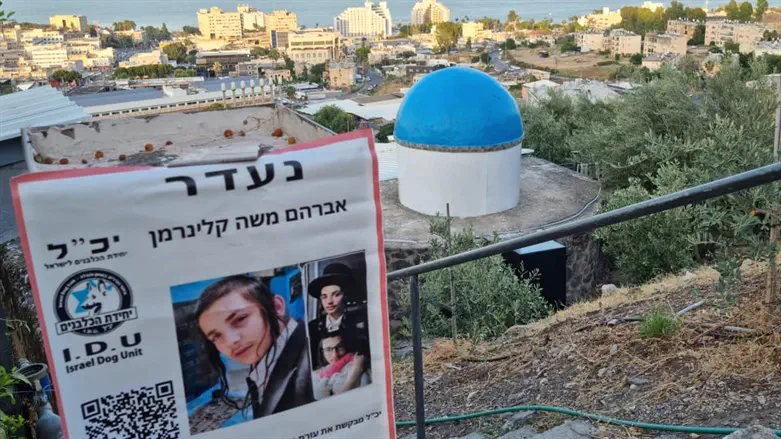 Poster asking public for information on missing haredi youth
IDU spokesman
The Israel Dog Unit, a non-profit organization that specializes in search-and-rescue operations and in locating missing persons, has been approached by Israel Police and asked to search a specific area in the north.
"Following a request from local police, teams from the Israel Dog Unit will be continuing this morning with their search for the missing boy, Moishe Kleinerman," IDU's spokesman Aharon Streicher said. "Our search operation today will be focused on a specific area. Let's pray for good news."
Last month, police announced that they would be resuming their efforts to locate Kleinerman, after DNA evidence linked to the case was found in the Mount Meron area where he was last seen. However, Moishe's mother, Gitty, said that no progress had been made.
"Despite the efforts and searches of Israel Police, the IDF's missing persons unit, the Israel Defense Forces, the Israel Drone Unit and other professional agencies, not a single clue has been found that would shed light on the cause of our Moishe's disappearance," she said.
Mrs. Kleinerman noted that one line of the investigation has focused on the possibility that Moishe was abducted by a suspected pedophile who is believed to have targeted haredi boys. The man was allegedly arrested once in the past, but released. Mrs. Kleinerman said that she had been in contact with people who said they were victimized by the man, but as yet, no complaints have been filed against him, tying the police's hands.