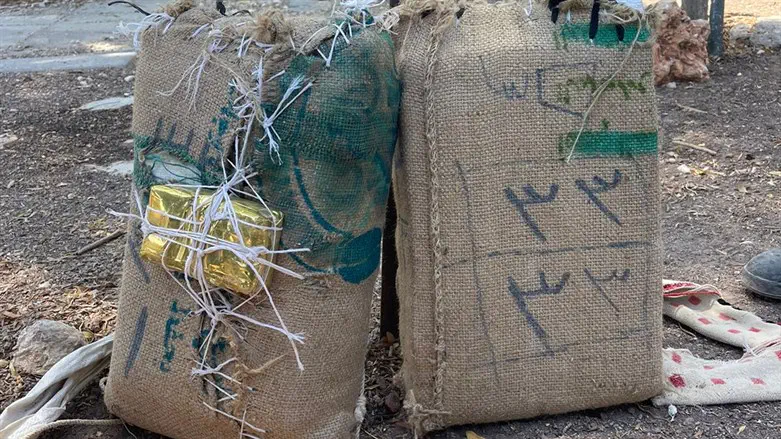 Some of the smuggled items
IDF spokesperson
A drug smuggling attempt worth approximately 600,000 shekels was thwarted by IDF soldiers on Monday, the IDF said.
Earlier on Monday, IDF soldiers spotted a number of suspects attempting to smuggle drugs from Egypt into Israeli territory.
The soldiers deployed to the scene thwarted the drug smuggling attempt, causing the suspects to flee.
Thirty-three (33) kilograms of drugs were confiscated and transferred to the Israel Police for further processing, the IDF said.
Last month, the IDF seized three million NIS worth of cocaine along the Egyptian border. Days prior, cocaine and marijuana worth an estimated nine million NIS were also confiscated along the same border.