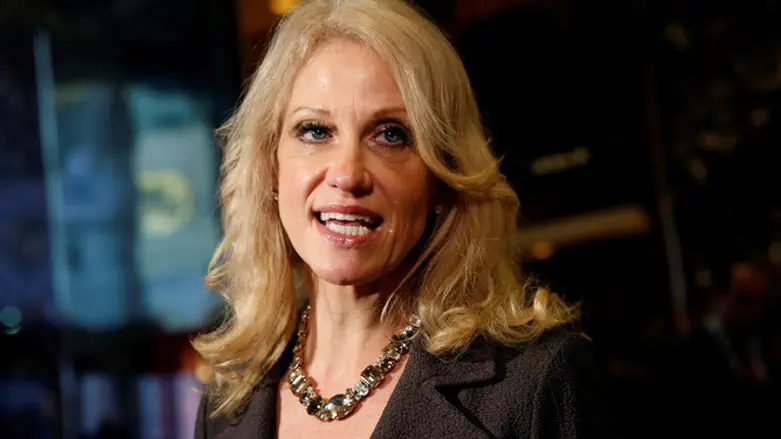 Senior Trump aide Kellyanne Conway
Reuters
Trump campaign manager Kellyanne Conway, now a senior aide to the transition team preparing Donald Trump's administration, went public with criticism over her boss's potential pick for Secretary of State.
Conway, who was widely credited with reversing the trajectory of the Trump campaign in August, had remained silent on the President-elect's cabinet choices until now, singling out one potential pick for public chastisement.
According to Vice President-elect Mike Pence, 2012 GOP presidential nominee and former Massachusetts Governor Mitt Romney is being seriously considered for Secretary of State, despite indications Trump-loyalist and former New York Mayor Rudy Giuliani was also eyeing the position.
Romney, whom Trump had endorsed in 2012, was a harsh critic of Trump during the Republican primaries, and refused to give his backing to the 2016 Republican nominee during the general election.
Before Trump secured the party's nomination, Romney slammed him as a "phony, a fraud" whose "promises are as worthless as a degree from Trump University". He also ridiculed Trump for not releasing his tax records, intimating he was concealing secrets which would sink his campaign.
Trump responded, mocking Romney's 2012 election defeat, calling him a "choke artist".
Despite the feud, according to a Wall Street Journal report last week, Romney remains the most likely choice for the State Department.
On Thursday, Conway suggested in a tweet that Romney would not be welcomed by Trump's base, given his behavior towards Trump during the election.
"Receiving deluge of social media & private comms re: Romney. Some Trump loyalists warn against Romney as sec of state."
Speaking to Sunday morning television shows, however, Conway was explicit in her own opposition to Romney as the nation's top diplomat.
"People feel betrayed to think that… Romney who went out of his way to question the character and the intellect and the integrity of Donald Trump," Conway told NBC, "would be given the most significant Cabinet post of all."
In a second interview with CNN, Conway again expressed her opposition to Romney in the cabinet.
"He and his consultants were nothing but awful to Donald Trump for a year," she said. "I'm all for party unity. But I'm not sure we have to pay for that with the Secretary of State position. I think there are concerns that those of us that are loyal have, and we want a Secretary of State who's loyal to the president."