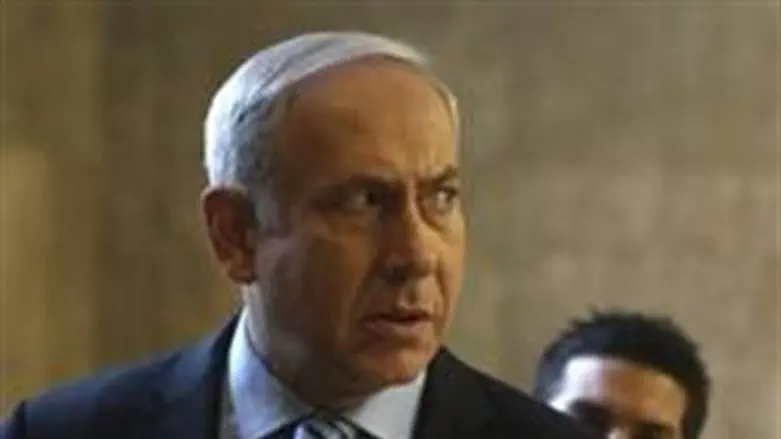 Binyamin Netanyahu
Flash 90
Prime Minister Binyamin Netanyahu applauded the Knesset for passing the second and third readings of the Trachtenberg Committee's tax reform proposals on Monday.
At "the next Cabinet meeting we will approve additional recommendations from the report for Trachtenberg to reduce the cost of living as well," Netanyahu vowed.
The tax reforms represent a compromise between Knesset Finance Committee chairman MK Moshe Gafni (United Torah Judaism) and the Ministry of Finance.
According to the tax reform that will come into effect from January 1, 2012, those earning between NIS 8,000 to NIS 14,000 a month will pay 2% less income tax. The decrease will reduce state revenues by NIS 1 billion annually.
Other tax incentives in the new legislation include tax points for fathers with children aged up to three worth NIS 418 per child per month.  In addition, interest rates on government subsidized mortgages will not rise above 3%, lower than the interest charged by banks.
The planned rise in fuel excise has also been cancelled.
Coalition Chairman Zeev Elkin (Likud) also hailed the unanimous approval of the first set of recommendations from the Trachtenberg Commission, saying, "I'm glad that the opposition resisted the urge to focus on the political and oppose the government - instead agreeing to work with us for the good of the people."
"We will continue to work as hard to implement the committee's final conclusions," Elkin added.