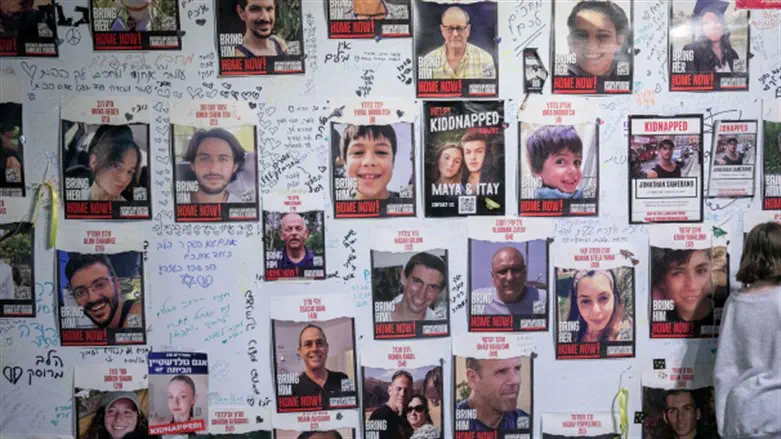 Photos of the hostages
Miriam Alster/Flash 90
A senior Israeli source on Tuesday morning said that despite the fact that there is still technical work to be done, negotiations on a prisoner swap are nearing their close.
According to the source, only 50 hostages will be freed in exchange for a ceasefire. The rest, up to 100 hostages, will be freed in exchange for prolonging the ceasefire.
In exchange, Israel will release 138 convicted terrorists, and allow fuel into Gaza.
Earlier on Tuesday, it was reported that a potential deal would include the release of 50-100 hostages, in exchange for the release of 300 convicted terrorists who are either female or underage.
According to a Monday report, the terrorists to be freed in the swap will not include those affiliated with the Hamas terror group.