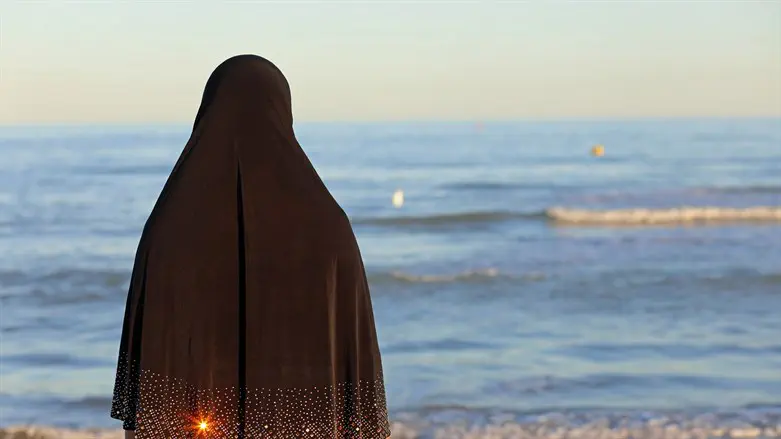 Woman with hijab
iStock
Iranian women who flout the strict Islamic dress code mandating head coverings and modest clothing would face up to 10 years' prison under a new bill passed on Wednesday, reports the AFP news agency.
The push to step up penalties comes a year after a wave of protests sparked by the death of 22-year-old Mahsa Amini, who had been arrested for allegedly breaching the rules.
Since then, a growing number of Iranian women have been seen in public without hijab head scarves or observing the rules against clothes that are deemed too tight-fitting or otherwise revealing.
Iran's legislature approved "the 'Support for the Culture of Hijab and Chastity' bill for a trial period of three years," the official IRNA news agency reported on Wednesday.
Out of 290 lawmakers, 152 voted in favor, 35 against, and seven abstained, with the remainder absent. The bill still requires approval by the Guardian Council.
Under the new bill, violations of the Islamic Republic strict dress codes would be punished most severely if they are considered linked to what Iran regards as hostile foreign forces.
Women breaching the dress rules "in cooperation with foreign or hostile governments, media, groups or organizations" could face five to 10 years in prison.
Those seen "half-naked in public spaces" would also face lengthy jail terms.
Women driving cars without a hijab or wearing "inappropriate clothing" would be fined five million rials, or around $10.
In July, Iranian authorities announced a new campaign to force women to wear the Islamic headscarf. Following the announcement, morality police returned to the streets.
In April, Iranian authorities announced that cameras would be installed in public places and thoroughfares to identify and penalize unveiled women.