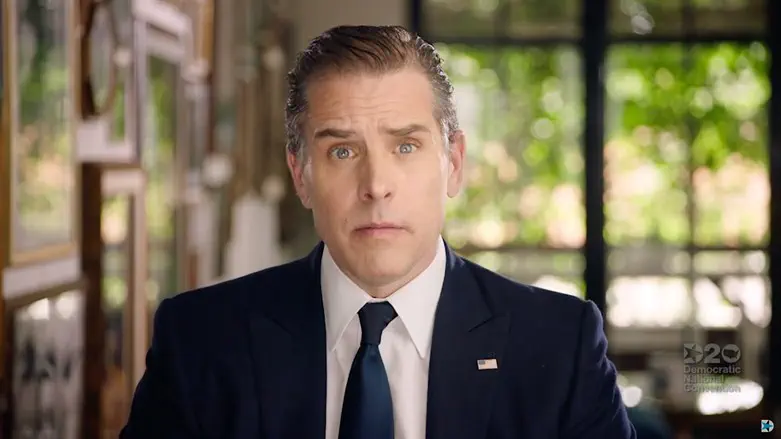 Hunter Biden
Reuters
A federal judge on Wednesday ordered that Hunter Biden appear in court for his arraignment on federal gun charges despite his requests to have his first hearing to take place virtually, Fox News reports.
Biden, son of President Joe Biden, was indicted last week on federal firearms charges. Biden is accused of lying about his drug use when he bought a firearm in October 2018, a period when he has acknowledged struggling with addiction to crack cocaine, according to the indictment filed in federal court in Delaware by a special counsel overseeing the case.
Hunter Biden's lawyers on Tuesday told the court the President's son is expected to plead not guilty, while requesting his first appearance take place on video conference. Special Counsel David Weiss' team opposed in a filing early Wednesday.
Hunter Biden's court appearance is scheduled for Sept. 26 at 10:00 a.m. in Delaware.
The indictment came after the Justice Department said that Weiss intends to seek an indictment against Hunter Biden relating to gun charges.
Hunter Biden agreed to plead guilty to misdemeanor charges related to his failure to pay income taxes earlier this year, but while standing in court waiting to enter the plea, the agreement fell apart over confusion about a separate gun charge.
The special counsel has indicated that tax charges could be filed at some point in the future in Washington or in California, where he lives.
Biden's legal troubles could also have political implications, as Republicans have questioned his father's connections to his financial affairs.
House Speaker Kevin McCarthy announced that House Republicans will launch an impeachment inquiry against President Biden over "allegations of abuse of power, obstruction and corruption" in his involvement with the foreign business dealings of his son.
President Biden linked the impeachment inquiry to the upcoming showdown over funding the government.