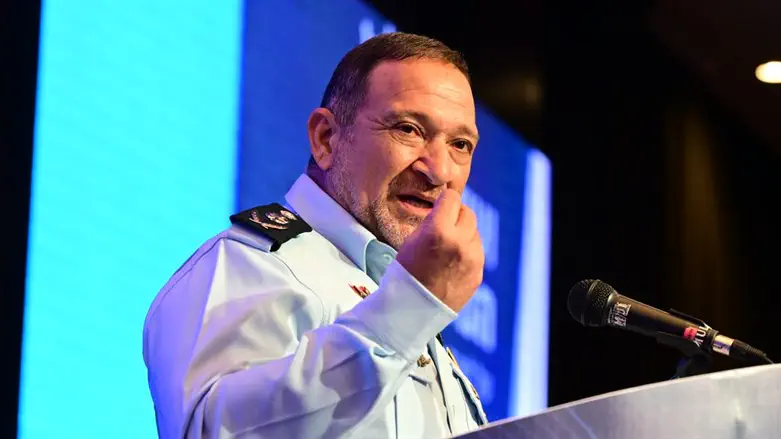 Police Comissioner Kobi Shabtai
TPS
The Commissioner of Police, Kobi Shabtai, informed police officers of the cancellation of the obligation to salute that was customary until now for Supreme Court judges and government ministers. However, he made an exception for the Minister of National Security Itamar Ben-Gvir, Haaretz reported.
According to the report, this is a police order obligating officers to salute in ceremonies and events.
In the last few days, a series of new orders issued by the Office of the Commissioner were published, including a change in the procedure for saluting senior figures.
In the past, there was an obligation to salute 'civilian state personalities' such as the Prime Minister, the Speaker of the Knesset, ministers, Supreme Court judges, and state officials from foreign countries.
The police announced after the publication that the decision would be reviewed again. "Pursuant to the various publications on the subject of the salute order - as is customary from time to time, and at the same time as updating other orders and procedures, the order was updated under the direction of the head of the Human Resources Division. The Commissioner instructed the parties involved in the preparation of the order to review it again, and formulate recommendations within a week in this regard."