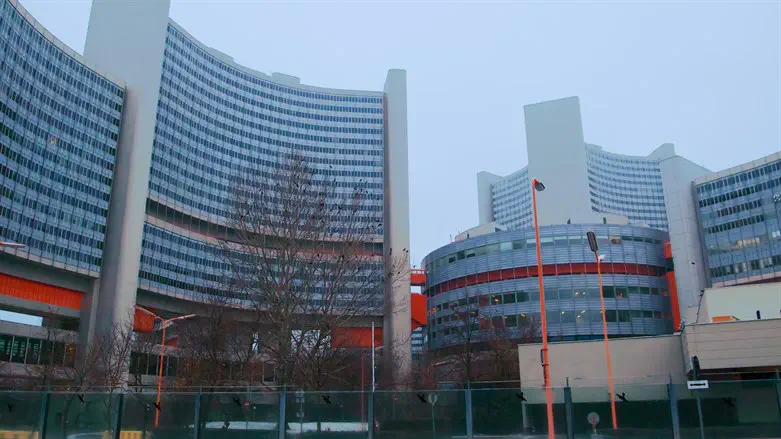 Vienna International Centre, where IAEA offices are located
iStock
The United States, Britain, France and Germany on Monday called on Iran to "immediately reverse" its decision to withdraw accreditation from several top UN nuclear watchdog inspectors, AFP reported.
The International Atomic Energy Agency (IAEA) warned on Saturday that the "disproportionate and unprecedented" move to bar inspectors would seriously hamper its work in Iran.
The warning came after Iranian media and a Western diplomat said the decision concerned eight inspectors, all from France and Germany.
"Iran must immediately reverse these inspector de-designations and fully cooperate with the Agency to enable them to provide assurances that Iran's nuclear program is exclusively peaceful," the permanent representatives to the IAEA of France, Germany, the United Kingdom, and the United States said in a joint statement on Monday, as quoted by AFP.
The four countries "will continue to stand in strong support of the IAEA and the international safeguards verification regime on which the world's security relies," it added.
IAEA chief Rafael Grossi on Monday also urged Iran to reconsider its decision, warning that Iran's failure to cooperate would carry severe consequences.
"If they do not cooperate with the IAEA, they will not get what they want: the assurances they want to see, the confirmation they want to see, the approval of the international community," Grossi told AFP in an interview.
On Sunday, the European Union urged Iran to reconsider its decision, saying it was "highly concerned" by the development.
The EU acts as coordinator for the 2015 nuclear deal between Tehran and world powers known as the JCPOA, which saw Iran curbing its nuclear program in exchange for relief from crippling economic sanctions.
In 2018, then-US President Donald Trump withdrew from the agreement and reimposed sanctions on Tehran.
Iran responded to Trump's withdrawal from the 2015 nuclear deal by scaling back its compliance with the agreement.
The Biden administration sought to return to the deal and held indirect talks with Iran on a return to compliance, but the negotiations reached a stalemate last September, after Iran submitted a response to a European Union proposal to revive the deal. A senior Biden administration official said the Iranian response "is not at all encouraging."
A US official later said that the efforts to revive the 2015 Iran nuclear deal have "hit a wall" because of Iran's insistence on the closure of the UN nuclear watchdog's investigations.
Iran's decision to ban IAEA inspectors came several days after London, Paris and Berlin announced they had agreed to a strategy maintaining nuclear proliferation-related sanctions on Iran beyond an October date which had been set to bring partial respite to Tehran.
Under the terms of the 2015 deal, some of the sanctions are due to be lifted on October 18.
However, in a joint statement from their respective foreign ministries, Britain, France and Germany noted Tehran's "non-compliance" and underlined their commitment to ensure the country does not obtain a nuclear weapons capacity.