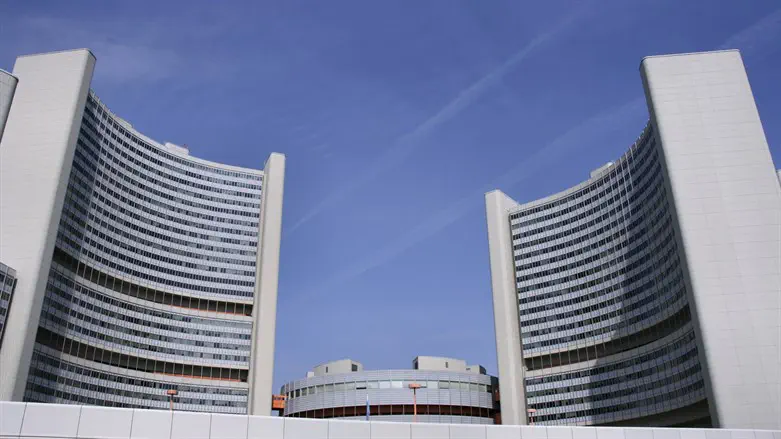 IAEA headquarters
iStock
The European Union on Sunday urged Iran to reconsider its decision to withdraw accreditation from several inspectors from the United Nations nuclear watchdog, AFP reported.
The EU's call came a day after the International Atomic Energy Agency (IAEA) warned that the "disproportionate and unprecedented" move would seriously hamper its work.
Iranian media and a Western diplomat said the decision concerned eight inspectors, all from France and Germany.
Brussels, which acts as coordinator for the 2015 nuclear deal between Tehran and world powers, known as the JCPOA, said it was "highly concerned" by the development.
"Particularly worrying is the direct and severe impact of this decision on the agency's ability to conduct its verification activities, which includes the monitoring of the Joint Comprehensive Plan of Action [JCPOA]," a spokesman said, as quoted by AFP.
"The EU urges Iran to reconsider its decision without delay."
Iran's foreign ministry said that the move was in retaliation for what it described as "political abuses" by the United States, France, Germany and Britain.
In 2015, Iran and major world powers signed the JCPOA which saw Iran curbing its nuclear program in exchange for relief from crippling economic sanctions.
In 2018, then-US President Donald Trump withdrew from the agreement and reimposed sanctions on Tehran.
Iran responded to Trump's withdrawal from the 2015 nuclear deal by scaling back its compliance with the agreement.
The Biden administration sought to return to the deal and held indirect talks with Iran on a return to compliance, but the negotiations reached a stalemate last September, after Iran submitted a response to a European Union proposal to revive the deal. A senior Biden administration official said the Iranian response "is not at all encouraging."
A US official later said that the efforts to revive the 2015 Iran nuclear deal have "hit a wall" because of Iran's insistence on the closure of the UN nuclear watchdog's investigations.
Iran's decision to ban IAEA inspectors came several days after London, Paris and Berlin announced they had agreed to a strategy maintaining nuclear proliferation-related sanctions on Iran beyond an October date which had been set to bring partial respite to Tehran.
Under the terms of the 2015 deal, some of the sanctions are due to be lifted on October 18.
However, in a joint statement from their respective foreign ministries, Britain, France and Germany noted Tehran's "non-compliance" and underlined their commitment to ensure the country does not obtain a nuclear weapons capacity.