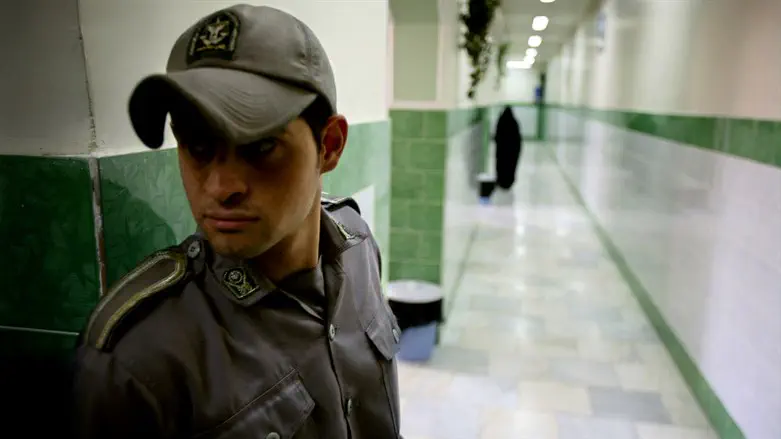 Guard at Iran's Evin prison
Reuters
Iran and the United States are on the verge of completing a major prisoner exchange deal, i24NEWS reported on Sunday, citing reports in US media.
According to the report, $6 billion of unfrozen Iranian funds will be wired to banks in Qatar as early as next week, triggering a choreographed sequence that will see as many as five detained US dual nationals leave Iran and a similar number of Iranian prisoners held in the US fly home.
The deal was agreed upon last month and, as a first step, Iran at the time released four US citizens from Tehran's Evin prison into house arrest, where they joined a fifth, who was already under house arrest.
Later that day US Secretary of State Antony Blinken called the move the first step of a process that would lead to their return home.
White House National Security spokesperson John Kirby later offered caution about the deal, saying that "the deal is not done" and that active discussions on how to bring home the five Americans are taking place.
Qatar has reportedly hosted at least eight rounds of negotiators conducted via shuttle diplomacy with the earlier sessions focused on the thorny nuclear issue and the later ones on the prisoner releases.
Doha will allegedly implement a financial arrangement under which it will pay banking fees and monitor how Iran spends the unfrozen cash to ensure no money is spent on items under US sanctions, and the released prisoners will transit Qatar, according to Sunday's reports.
A State Department spokesperson said in response to the report, "The US–Iran relationship is not one characterized by trust. We judge Iran by its actions, nothing else."