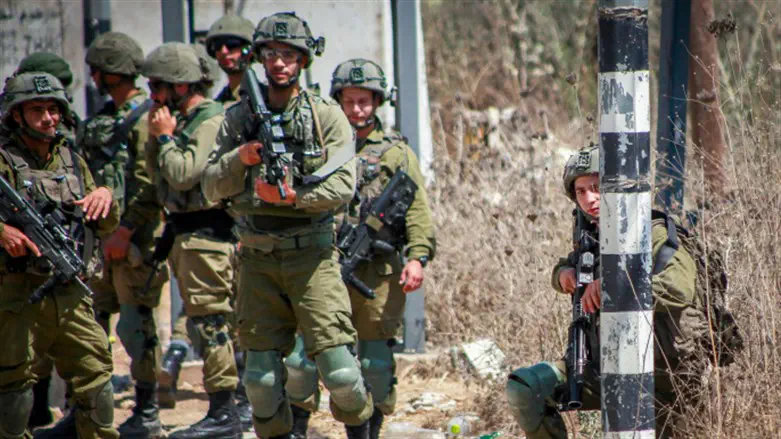 IDF forces
Nasser Ishtayeh/Flash90
IDF soldiers from the Golani Reconnaissance and Duvdivan units operated on Monday in the Jenin refugee camp and arrested three Hamas terrorists.
In addition, the soldiers found and seized an M-16 assault rifle, which was used by one of the terrorists.
During the operation, armed suspects were identified fleeing the building that was surrounded by the forces. The soldiers fired at them, and hits were identified. The soldiers exchanged fire with the terrorists throughout the entire operation.
One of the terrorists who were detained was Abdullah Hassan Mohammad, from Burqin, a Hamas operative who was wanted for his part in several shooting, explosives, and car bomb attacks, intentions to shoot Jews, and was among those responsible for attempts to fire rockets into the Gilboa region in recent months.
An additional terrorist who was arrested is Ward Ashrif, originally from Jenin, who is associated with Hamas and was involved in a shooting attack.
Since the counterterror operation in July, the IDF has refrained from entering the camp, but in response to recent terror attacks, it was decided to operate in it.
When the forces entered the camp, a gunbattle commenced between the soldiers and terrorists. During the operation, the soldiers launched a Kamikaze drone to strike five armed terrorists who were firing at them. The five, who were standing near a vehicle, were injured, one severely.