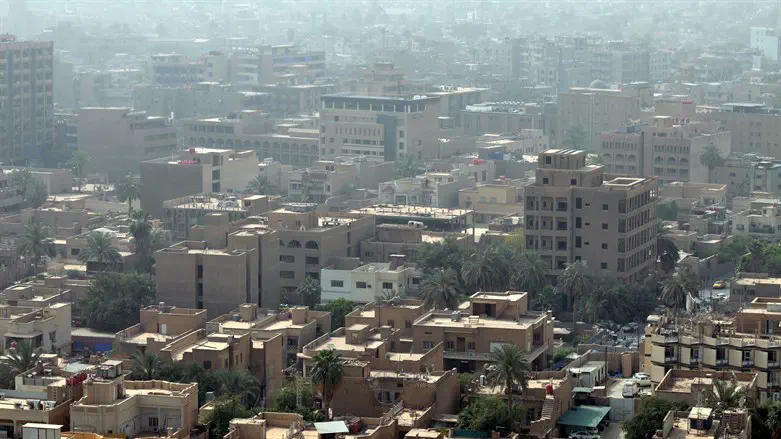 Baghdad
iStock
A senior Iraqi official said on Friday that Baghdad aims to resolve the case of Elizabeth Tsurkov, the Russian-Israeli researcher who has been missing in Iraq since March, behind the scenes, Kan 11 News reported Friday.
The source was quoted as having told the pan-Arab Al-Araby Al-Jadeed newspaper that the Iraqi government is working in two directions to secure Tsurkov's release: The first is through an official investigation on behalf of the security mechanisms and the second is through pressure on the militias in an attempt to understand what happened to her.
The source added that the militias accused of the abduction deny any involvement in the act, and the government is sparing no effort to locate Tsurkov and ensure her release.
The Iraqi official added that the US is in contact with the Iraqi government on this matter, long before the Israeli announcement of Tsurkov's abduction.
Prime Minister's Benjamin Netanyahu's office confirmed on Wednesday that Tsurkov is being held by Kata'ib Hezbollah, a Shiite militia group. According to the Prime Minister's Office, "Elizabeth Tsurkov is still alive, and we see Iraq as responsible for her fate and wellbeing."
Earlier on Friday, an Iraqi government spokesperson said that Iraq has opened an investigation into the case of Tsurkov.
"Due to the ongoing official investigations into the disappearance of a foreign journalist, there is no official statement yet," spokesperson Bassem al-Awadi told The Associated Press via text message. "We are unable to provide specific details at this time."
Meanwhile, the Iraqi-based Al Rabiaa TV on Friday published what it claimed was the last footage of Tsurkov before she was abducted.
(Israel National News' North American desk is keeping you updated until the start of Shabbat in New York. The time posted automatically on all Israel National News articles, however, is Israeli time.)