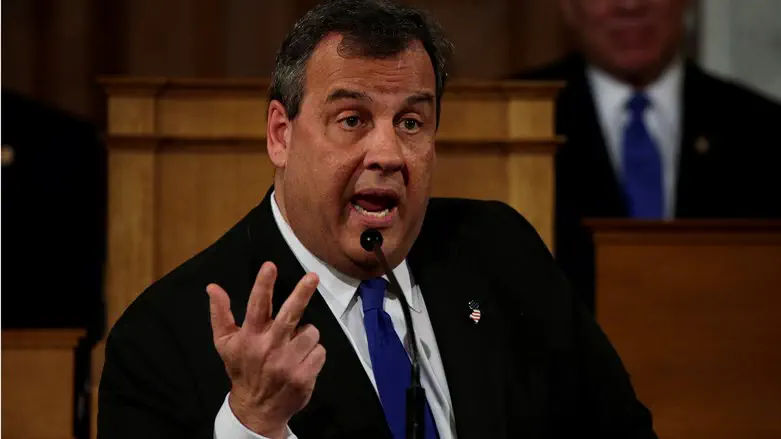 Chris Christie
REUTERS/Dominick Reuter
Republican presidential candidate Chris Christie on Sunday slammed former President Donald Trump as a "three-time loser", The Hill reported.
"I will do what I need to do to be up on that stage to try to save my party and save my country from going down the road of being led by three-time loser Donald Trump," Christie was quoted as having said on CNN's "State of the Union."
"Loser in 2018 by losing the House, loser in 2020 by losing the White House and the United States Senate, and the worst midterm performance we have seen in a long, long time, led by Donald Trump-selected candidates with Donald Trump as the main issue in many of those races. Loser, loser, loser," Christie continued.
The former New Jersey Governor officially filed the papers to run for President earlier this month, joining a crowded Republican field that includes Trump, Florida Gov. Ron DeSantis, former Vice President Mike Pence, former UN Ambassador Nikki Haley, South Carolina Sen. Tim Scott, North Dakota Gov. Doug Burgum, former Arkansas Gov. Asa Hutchinson and Miami Mayor Francis Suarez.
Christie previously sought the Republican nomination in 2016 but dropped out of the race after he finished sixth in the New Hampshire primary and endorsed Trump.
He then helmed Trump's transition team and later on became a close adviser to the former president. He was floated as a potential appointment to a number of administration jobs, including that of Vice President, though none ever materialized.
Now, however, Christie is a vocal critic of the former President, having on Sunday blasted Trump as "a petulant child when someone disagrees with him."
Last week, the former governor warned that another Trump presidency would be worse than his first term in office because, he claimed, Trump doesn't care about the American people.