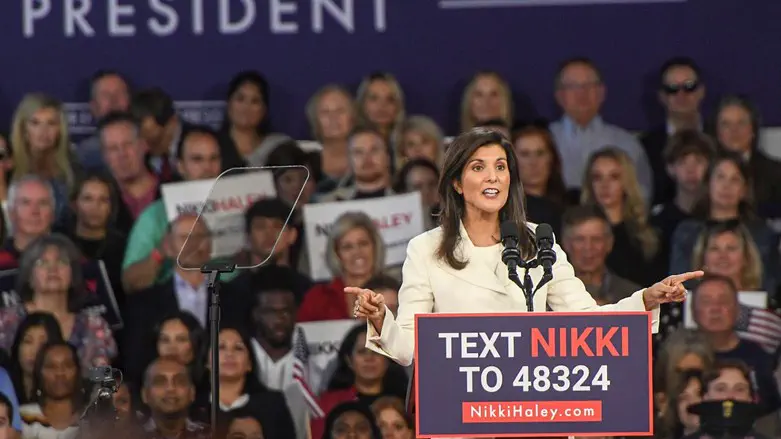 Nikki Haley announces presidential run
Reuters / USA Today Network
Nikki Haley, former US ambassador to the United Nations and former governor of South Carolina, formally announced her candidacy for president at a campaign event in Charleston, South Carolina, on Tuesday.
Haley, who also served as governor of South Carolina, accused US President Joe Biden of failing to lead.
"America is falling behind. Our future is slipping. Our leaders are failing us," Haley said.
She added: "No one embodies that failure more than Joe Biden."
"Joe Biden isn't leading from behind. He's not leading at all," she said. "On his watch, a terrorist mob conquered Afghanistan and killed our troops. Iran is on the brink of getting the bomb. North Korea is launching more missiles than ever. Russia started the biggest war in Europe in 75 years. And in Communist China, we face the strongest and most disciplined enemy in history."
Haley is the second Republican to join the 2024 presidential race, after former President Donald Trump launched his presidential bid last November.
Yesterday, Haley informally announced her candidacy in a video announcement yesterday.
"I've never lost an election, and I'm not going to start now," she said in the video.
In the video, Haley touted her tenure as governor and foreign policy bona fides as ambassador.
"China and Russia are on the march. They all think we can be bullied, kicked around. You should know this about me: I don't put up with bullies. And when you kick back, it hurts more if you're wearing heels."