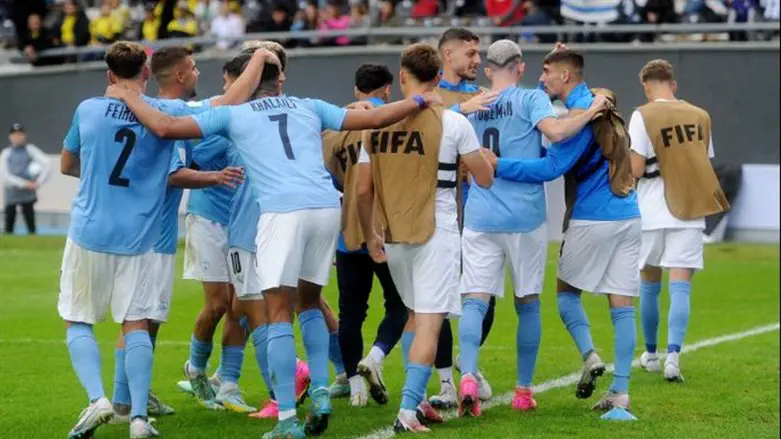 Team Israel
Reuters
Israel beat Korea 3:1 to win third place in the 2023 Under 20 World Cup.
President Isaac Herzog congratulated Team Israel on its historic run, "Congratulations to Israel's youth soccer team on their historic achievement - third place in the World Cup! You are ending an amazing and exciting journey in the U-20 World Cup, and we are all proud of you."
Team Israel's dreams of making it to the finals came to an end on Thursday when it fell to Uruguay 1-0.
The Israeli run began when the team made a comeback to defeat Japan 2-1 in the knockout round.
Three days later, Israel advanced to the quarterfinals when it defeated Uzbekistan by a score of 1-0, thanks to a goal that was scored in the 97th minute by Anan Khalili.
Then, on Saturday night, Israel's Under-20 soccer team stunned the world again by eliminating the Brazilian team in the quarterfinals with an overtime win, 3-2.