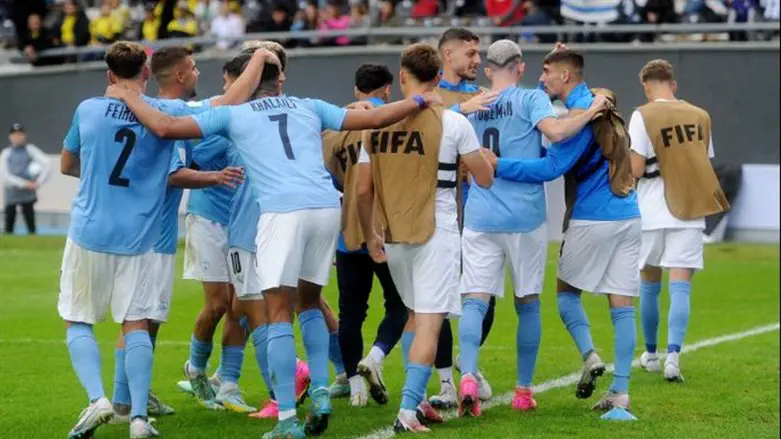 Under-20 soccer team
Reuters
Israel's Under-20 soccer team on Saturday night made a comeback to defeat Japan 2-1 at the knockout round of the FIFA Under-20 World Cup taking place in Argentina.
Japan took a 1-0 lead in added time at the end of the first half, but Israel's Roy Navi evened the score in the 77th minute before striker Omer Senior scored the winning goal in the 92nd minute.
Israel, which played the final half-four with a 10-man team after substitute Ran Binyamin was sent off for two yellow cards, will face off against Uzbekistan on Tuesday night.
This is Israel's first time in the Under-20 World Cup. The tournament was originally set to take place in Indonesia, but FIFA in March stripped Indonesia from hosting following political turmoil regarding Israel's participation.