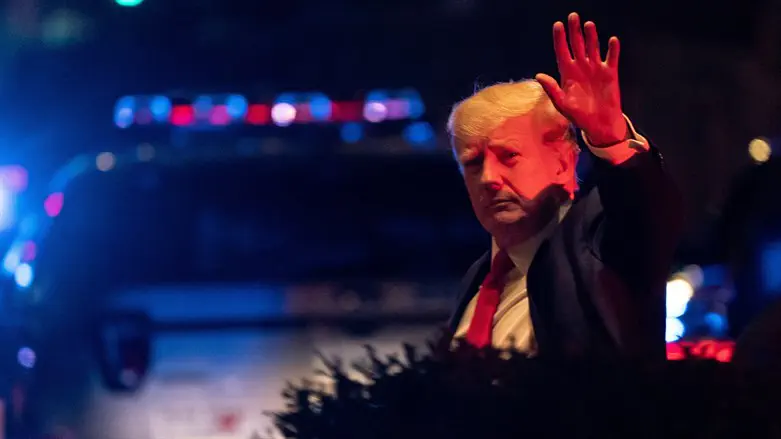 Trump
Reuters
Former US President Donald Trump received a letter from special counsel Jack Smith's office in recent weeks informing him that he is the target of an ongoing investigation related to his handling of classified information while out of office, sources familiar with the matter confirmed to ABC News on Wednesday.
The point of a target letter is to put the subject on notice that they are facing the prospect of indictment, the report noted.
Department of Justice guidelines state that "the prosecutor, in appropriate cases, is encouraged to notify such person a reasonable time before seeking an indictment in order to afford him or her an opportunity to testify before the grand jury."
Lawyers for Trump on Monday met with officials at the DOJ, sources previously said.
That meeting included Smith and a career justice official but neither Attorney General Merrick Garland nor Deputy Attorney General Lisa Monaco, sources said.
Smith was appointed last November to oversee Justice Department investigations of whether Trump mishandled classified documents after leaving office, and whether he unlawfully tried to overturn the results of the 2020 presidential election.
Last August, the US government recovered more than 300 documents with classified markings from Trump's Mar-a-Lago home in Florida.
A later report indicated that a document describing a foreign government's military defenses, including its nuclear capabilities, was found by FBI agents during the search of Trump's home.
A subsequent report said some of the classified documents recovered by the FBI from Mar-a-Lago included highly sensitive intelligence regarding Iran and China.
Earlier this week, former Trump attorney Timothy Parlatore said he would be "not at all" surprised if the former President did not face any charges at the end of the investigation into his handling of classified documents.