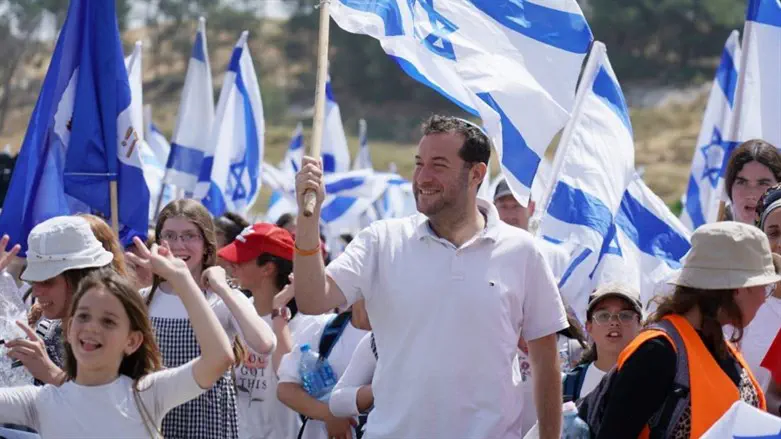 Yossi Dagan
Samaria Council spokesperson
A Palestinian Authority policeman has been arrested for plotting to assassinate the chairman of the Samaria Regional Council, Yossi Dagan.
The policeman was arrested during an operation overnight in the Tulkarm refugee camp by IDF and police forces. During the operation, the Israeli forces came under heavy fire, and several explosives were thrown at them.
The suspect confessed to the plot to assassinate Dagan as well as to carry out multiple shooting attacks on major roads during questioning.
The Arab policeman had been wanted for four months in connection with the assassination plot. Security forces raided his family's home then, but he had fled to Jericho, where he hid in a police station with the aid of the Palestinian Authority.
When he felt that he was close to being captured, he fled to Tulkarm, believing that the IDF would be reluctant to enter the camp to arrest him.
Dagan thanked the security forces for preventing the attempted assassination. "Together with all the people of Israel, I strengthen the security system to restore the national security and honor of the people of Israel."
"Personally, I am no different from any other citizen - whoever wanted to harm me wants to harm all the citizens of the State of Israel and everywhere throughout the country. We are believing Jews, we will never be afraid and we will never be deterred. These threats only strengthen me and compel me to build up Samaria, and the Land of Israel even more."