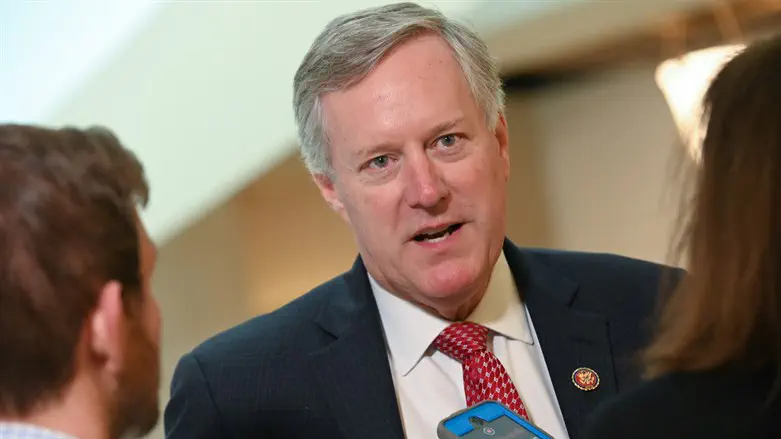 Mark Meadows
Reuters
Donald Trump's former White House Chief of Staff Mark Meadows has testified to a federal grand jury in a special counsel's investigations of the former President, Reuters reported on Tuesday, citing The New York Times.
Special Counsel Jack Smith was appointed last November to oversee Justice Department investigations of whether Trump mishandled classified documents after leaving office, and whether he unlawfully tried to overturn the results of the 2020 presidential election.
It is not clear precisely when Meadows, who was Trump's last chief of staff, testified or if investigators questioned him about one or both of the cases, the Times report said.
A lawyer for Meadows, George Terwilliger, did not immediately respond to a request for comment from Reuters. Smith's office declined to comment.
In a statement to the Times, Terwilliger said, "Without commenting on whether or not Mr. Meadows has testified before the grand jury or in any other proceeding, Mr. Meadows has maintained a commitment to tell the truth where he has a legal obligation to do so."
Earlier this week, former Trump attorney Timothy Parlatore said he would be "not at all" surprised if the former President did not face any charges at the end of the investigation into his handling of classified documents.
Last August, the US government recovered more than 300 documents with classified markings from Trump's Mar-a-Lago home in Florida.
A later report indicated that a document describing a foreign government's military defenses, including its nuclear capabilities, was found by FBI agents during the search of Trump's home.
A subsequent report said some of the classified documents recovered by the FBI from Mar-a-Lago included highly sensitive intelligence regarding Iran and China.
Meadows in 2021 was referred by US lawmakers to the Justice Department for a potential criminal charge over his refusal to answer questions about the January 6 attack on the US Capitol.