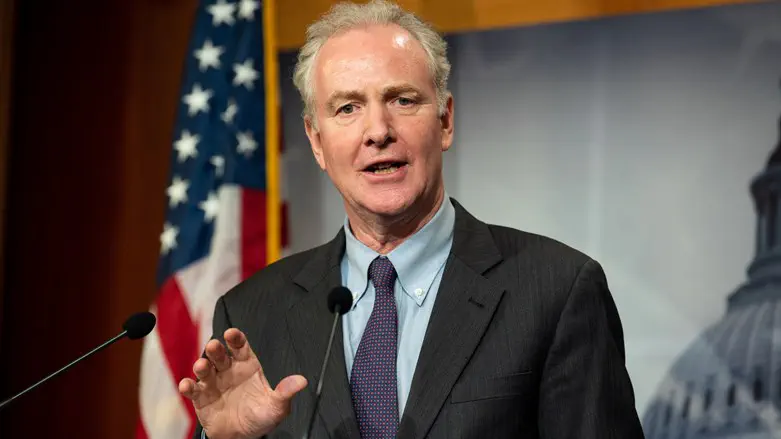 Chris Van Hollen
Reuters
US Senator Chris Van Hollen (D-MD) on Monday called for the declassifying a government report on the death of Al Jazeera reporter Shireen Abu Aqleh, who was shot dead while covering clashes between IDF soldiers and terrorists in Jenin last year, Reuters reported.
The US Security Coordinator for Israel and the Palestinian Authority (USSC) conducted an investigation into the death Abu Aqleh, a Palestinian Arab-American, but the report remains classified. In a statement on Monday, Van Hollen said the report contains important insights into her death.
That includes "relevant information and findings about the conduct of the Israel Defense Forces unit involved in that operation – as well as other IDF units operating in the West Bank," Van Hollen said.
Van Hollen added that while the USSC team was "unable to conduct an independent investigation" due to lack of access to key witnesses, the report's public release was still vital to ensuring accountability in the shooting death of a US citizen.
The US State Department, which oversees the USSC, did not immediately respond to a request for comment.
The IDF released a report on Abu Aqleh's death in September. The report found that it was not possible to unequivocally determine the source of the gunfire from which Abu Aqleh was hit and killed.
The report said that there is a high possibility Abu Aqleh was accidentally hit by IDF gunfire, but it is also possible that she was hit by gunfire from Palestinian Arab terrorists.
Last November, the US administration informed the Israeli government that the FBI has opened an investigation into the death of Abu Aqleh.
US State Department deputy spokesman Vedant Patel told reporters in early May that the FBI report is expected to uphold findings that Abu Aqleh was likely killed by accidental IDF gunfire.
In December, Al Jazeera made a submission to the International Criminal Court over Abu Aqleh's killing. Her family has supported such efforts while urging action by the Biden administration.