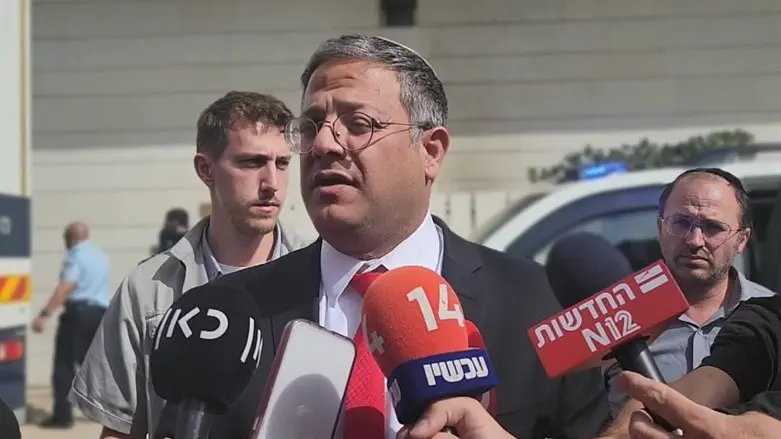 Itamar Ben-Gvir
Spokesperson
Following a situational assessment with Police Commissioner Yaakov Shabtai, and the district chiefs, National Security Minister Itamar Ben-Gvir has decided to appoint a special czar to handle crime and murder cases in the Israeli Arab sector.
The decision was discussed during situational assessments by the Minister and the Commissioner in recent weeks. Now, the process of locating and appointing a candidate has begun, intending to complete the process within two weeks.
Those close to the Minster say he sees great importance in appointing a czar that would be in constant contact with the Minister and the Commissioner and would be responsible for the preparation and execution of operational programs to reduce crime in the Arab sector.
"I intend on putting the fight against crime and murder on the top of the National Security Ministry's agenda. Likewise, I intend on budgeting substantial resources for this by bringing officers to the field, raising officers' salaries, and founding the National Guard," stated Minister Ben-Gvir.
Crime, particularly violent crime, is one of the most prevalent problems plaguing Israel's Arab sector. As of publication, 88 Arabs were murdered this year. Just last night, two men were murdered only a few hours apart. Ahmed Hazem Sharif, 47, from Qalansuwah, was shot in his car, and in A'ablin, Umar A'awali, in his 20s, was shot dead.