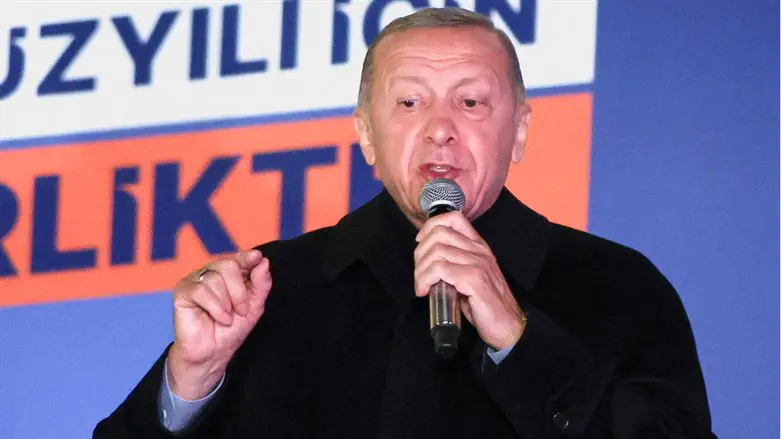 Recep Tayyip Erdogan
REUTERS/Umit Bektas
Turkish President Recep Tayyip Erdogan took the oath of office on Saturday, ushering in his third presidential term that followed three stints as prime minister, The Associated Press reports.
Erdogan, 69, won a new five-year term in a runoff presidential race last week, defeating his reformist opponent, economist Kemal Kılıçdaroğlu.
"I invite all 81 provinces to come together in fraternity. Let us leave behind the resentments of the campaign. Let us find a way to make up for hurt feelings. Let's all work together to build the Turkish century," he said in his speech on Saturday.
He also expressed his intention to introduce a new constitution, saying, "We will liberate our democracy from the present constitution produced by (the 1980) military coup, and strengthen it with a freedom-promoting, civilian and inclusive constitution."
Dozens of foreign dignitaries attended the inauguration ceremony, including NATO Secretary-General Jens Stoltenberg and Carl Bildt, a high-profile former Swedish prime minister. Stockholm hopes to press Erdogan to lift his country's objections to Sweden's membership in the military alliance, which requires unanimous approval by all allies.
Other leaders in attendance included Azerbaijan's Ilham Aliyev, Venezuela's Nicolas Maduro, Armenia's Nikol Pashinyan, Pakistan's Shahbaz Sharif and Libya's Abdul Hamid Dbeibah, as well as several other leaders from Africa, Central Asia and the Balkans.
Prime Minister Benjamin Netanyahu on Monday evening spoke with Erdogan and congratulated him on his election victory.
The two leaders agreed to continue strengthening bilateral relations and to bring them to new heights.
The Turkish President reiterated his thanks for the Israeli search and rescue aid following the recent earthquake.
Prime Minister Netanyahu told President Erdogan that he is committed to expanding the State of Israel's circle of peace and to strengthening relations between Israel and Turkey.
After the runoff on Sunday, President Isaac Herzog congratulated Erdogan on his victory in the presidential runoff in his country.
"Congratulations to President Recep Tayyip Erdogan of Turkey on his election victory. I am convinced that we will continue to work together to strengthen and expand the good ties between Turkey and Israel," said Herzog.
Erdogan was also congratulated by both US President Joe Biden and Secretary of State Antony Blinken, who praised Turkey as a valued NATO ally.