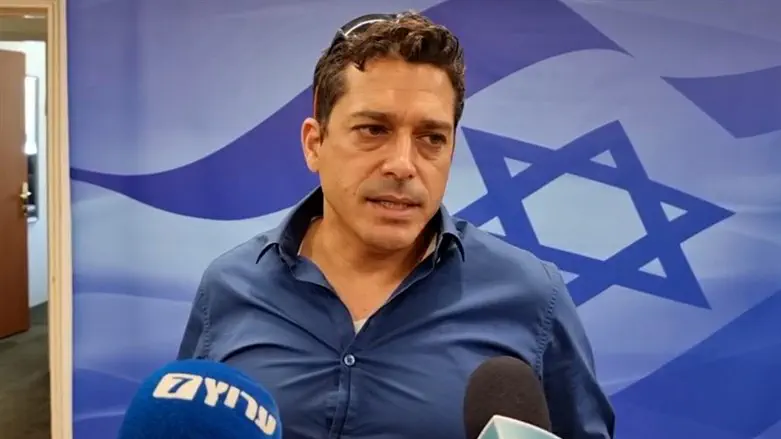 Amichai Chikli
Israel National News
Diaspora Affairs Minister Amichai Chikli was greeted on Saturday with chants of "shame!" by protesters against the judicial reform at the entrance to a synagogue in Manhattan, New York.
According to reports in Israeli media, one of the protesters said that Chikli and MK Simcha Rothman, who heads the Knesset's Constitution, Law and Justice Committee, "have lost all public legitimacy".
Channel 12 News quoted members of the congregation as having told the protesters that Chikli had told them that "there is nothing to get excited about because the protesters are getting paid for the demonstrations".
In response, according to the report, protesters who until recently served as reservist pilots showed them their photos and explained about the dangers of the judicial reform.
The incident with Chikli comes after MK Simcha Rothman was filmed snatching a megaphone from a leftist protester on a New York street.
The leftist protesters accompanied Rothman on his way to the Manhattan hotel where he was lodging ahead of the pro-Israel parade scheduled to take place on Sunday.
While they walked, the protesters shouted, "shame, shame," at Rothman. At one point, Rothman took the megaphone from a protester standing near him.