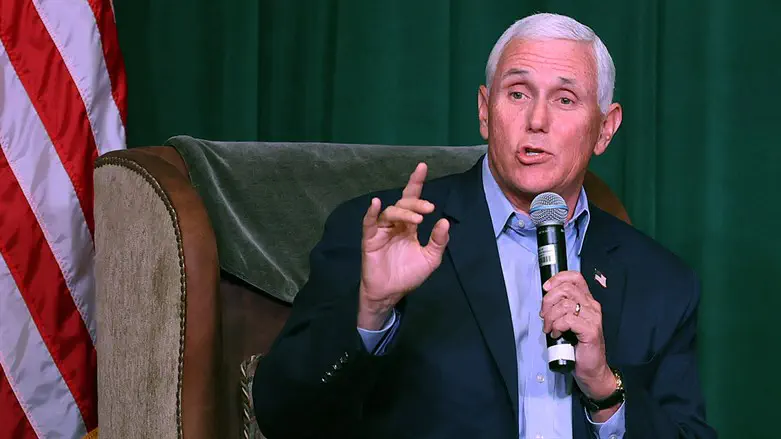 Mike Pence
TNS/ABACA via Reuters Connect
Former Vice President Mike Pence is set to enter the increasingly crowded Republican primary field, launching his 2024 presidential bid on June 7.
The campaign will begin with a speech in Des Moines, Iowa, NBC News reported.
Pence will join a GOP race dominated by his former presidential boss, Donald Trump, who has been leading in most polls, and close runner-up Florida Governor Ron DeSantis.
"We view this race as absolutely wide open, and Iowa is really going to solidify itself as the pivotal player," a source close to the Pence camp told the news outlet. "It's a place that values Mike Pence's principles – traditional conservative principles – deep-rooted faith and uncommon character."
Pence will reportedly visit all 99 Iowa counties ahead of the Iowa Caucuses, the source added. They described the campaign as doing "the things that put Mike Pence in an advantageous position," including retail politics at the local level such as town-hall meetings and greeting Iowans at restaurants.
Former Republican New Jersey Governor Chris Christie is also set to announce his campaign for the 2024 presidential election next Tuesday in New Hampshire, according to Axios.