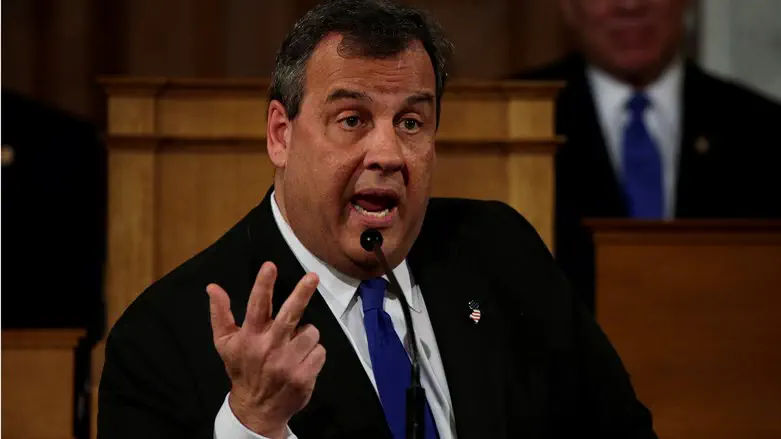 Chris Christie
REUTERS/Dominick Reuter
Former Republican New Jersey Governor Chris Christie is set to announce he is launching a campaign for the 2024 presidential election next Tuesday in New Hampshire, according to Axios.
Christie, 60, was formerly a member of Trump's inner circle. But relations between Christie and the former president soured, with the former governor referring to Trump as a "coward" and accusing him of being a "puppet" of Russian President Vladimir Putin.
A Christie advisor told Axios that he plans to run "a non-traditional campaign that is highly focused on earned media, mixing it up in the news cycle and engaging Trump."
He added that the Christie campaign will "not be geographic dependent, but nimble."
Christie's announcement next week will occur at an evening town hall event in New Hampshire, according to media reports.
On Tuesday, Christie allies started a super PAC in support of his campaign.
Christie previously ran for president in 2016, in a crowded Republican primary field in which Trump eventually secured the party's nomination.
He joins a growing list of Republican figures trying to wrestle the nomination away from front-runner Trump, who so far has a commanding lead with GOP primary voters, according to recent polls.
Christie has spent the last few weeks making the rounds of important primary states and speaking with national media outlets in preparation for his launch.
"In American politics, if you want to beat somebody, you've got to go get them, and you got to make the case," Christie told a gathering of New England voters in April, according to ABC News. "So what I'm saying tonight, I think, is the beginning of the case against Donald Trump. And that's the first task for Republican primary voters – decide who we're going to nominate. And if we are willing to put up with that level of policy, and character failure, then we're going to get what we deserve."
Christie added that Trump was "afraid" to debate "serious candidates."