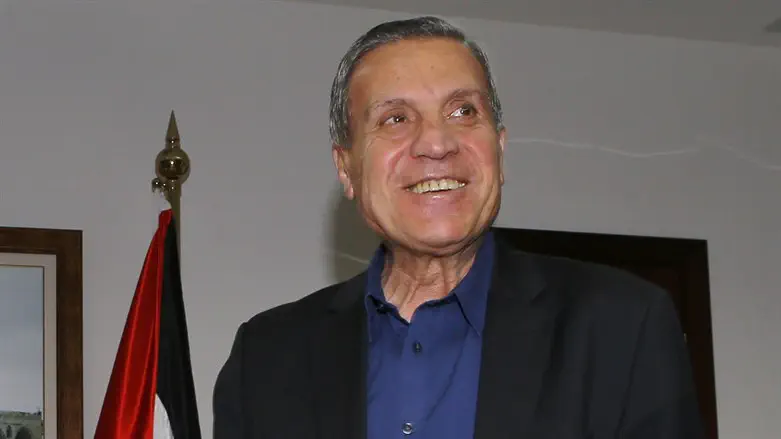 Nabil Abu Rudeineh
Reuters
The Palestinian Authority (PA) on Monday blasted the relocation of the Homesh Yeshiva to a new, permanent location, claiming that "that all Israeli settlements in Palestine are illegal."
Nabil Abu Rudeineh, the spokesperson for PA chairman Mahmoud Abbas, said in a statement quoted in Middle East Monitor, "All Israeli occupation settlements built on the land of the State of Palestine, including the formerly evacuated Homesh settlement in the north of the West Bank, are illegal."
He stressed that "the continuation of the Israeli occupation aggression will not achieve security or peace for anyone."
"The decision to allow the return of settlers to the Homesh settlement outpost, which was evacuated in 2005, is condemned and rejected," said Abu Rudeineh.
The PA spokesman pointed out that "all UN resolutions, most notably 2334, stated clearly that all settlements in the Palestinian territories, including East Jerusalem, violate international law and must be removed."
He stated that "Israel is acting in defiance of the will of the international community, particularly the US administration's recent statements regarding the unacceptable return of settlers to Homesh. Statements of condemnation and denunciation are no longer sufficient to confront the actions of the extremist right-wing Israeli government."
The yeshiva in Homesh was quietly relocated to the new location overnight Sunday. Students from the Homesh Yeshiva and volunteers moved the yeshiva several hundred meters, from disputed land to the school's permanent location on state land.
The operation was funded by donations from around across Israel and around the world.
The move was made possible after the Knesset amended the Disengagement Law, which prohibited Jews from entering the four Samaria communities which were evacuated in the 2005 Disengagement Plan.
Earlier this month, Yehuda Fuchs, head of the IDF's Central Command, signed an order implementing the end of the ban in Homesh.
The United States on Monday also criticized the relocation of the Homesh Yeshiva.
"We are deeply troubled by the Israeli government's recent order that allows its citizens to establish a permanent presence in the Homesh outpost in the northern West Bank," a State Department spokesperson said.
The spokesperson added that the move is "inconsistent with both former Prime Minister [Ariel] Sharon's written commitment to the Bush administration in 2004 and the current Israeli government's commitments to the Biden administration."
"The expansion of settlements undermines the geographic viability of a two-state solution, exacerbates tensions, and further harms trust between the parties," the spokesman said. "This is consistent with the views of previous administrations, both Democratic and Republican. We regularly engage with Israeli officials on this issue and will continue to do so."