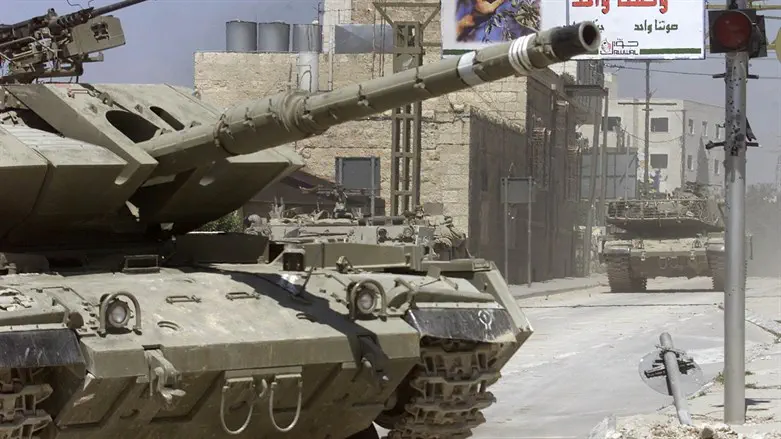 Fighting in Shechem (Nablus) during Operation Defensive Shield
Magnus Johansson, Reuters
In light of the recent surge in the number of shooting attacks, and the estimation that the situation will not de-escalate in the near future, top defense officials are weighing a military operation in Samaria, Israel Hayom reported.
According to the report, the officials have spent the last several weeks discussing the option of changing the military policy in Samaria, as well as the option of a widescale military operation.
The report also said that as of now, there is no agreement on the matter, but top IDF officials are in disagreement as to whether such an operation would be the right thing to do.
Israel Security Agency (Shabak) supports an offensive approach, and believe that Israel must change its manner of security operations in the area. Defense Minister Yoav Gallant (Likud) has not yet finalized his opinion on the matter, and has sent the relevant bodies to do further work in the field.
Israel Hayom noted that several months ago, prior to the Israeli elections, it seemed that the IDF was closer than ever to a widescale operation in Judea and Samaria, and the forces even received instruction to prepare for such an operation. However, the change in government torpedoed the operation before it began.
Now, following the end of Ramadan and in light of the continued terror attacks, the subject is once again under serious discussion by decision-makers.