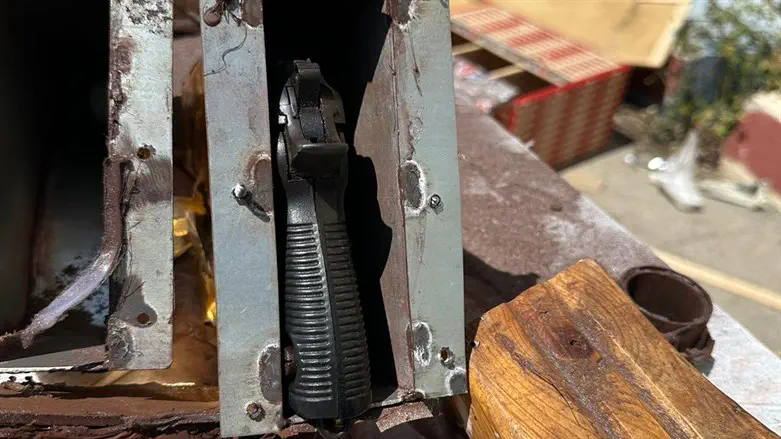 A pistol hidden in a piece of furniture
Ministry of Defense Spokesperson
Crossing Point Authority security inspectors at the Kerem Shalom point of entry on the Gaza border on Wednesday uncovered an attempt to smuggle pistols, silencers, magazines, and bullets from the Gaza Strip to Judea and Samaria.
A furniture shipment from Gaza addressed to Palestinian territory raised the inspectors' suspicions.
While checking the shipment, the inspectors discovered various pistols hidden in the furniture.
In addition, loaded magazines, bullets, and silencers were also found. The arms were allegedly destined for terrorists in Judea and Samaria.
The arms were seized and transferred to the security authorities.