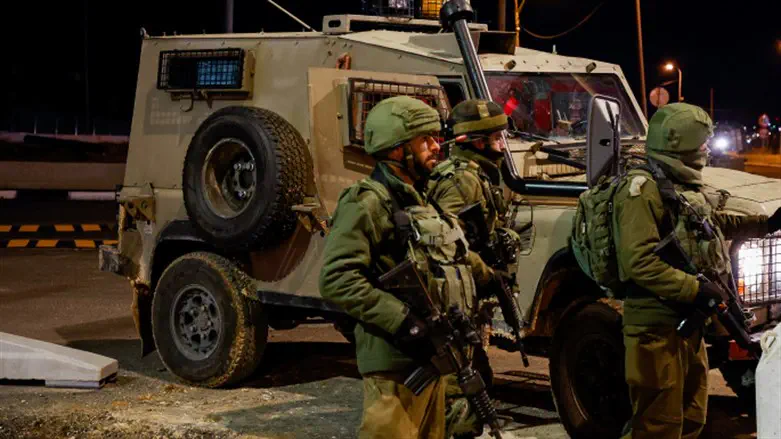 Archive photo
Gershon Elinson/Flash90
An IDF force neutralized a Palestinian Arab terrorist who attacked an IDF soldier at the Taxi junction between the villages of Al Hader and Hudan near Gush Etzion south of Jerusalem.
During a security inspection, Arabs began to riot. Several Arabs arrived at the scene and began to attack the soldiers who were guarding their post. The soldiers at the scene fired in the air and then at one of the rioters.
Overnight Tuesday, the IDF demolished the homes of two terrorists. In the Palestinian Arab village of Hajjah in Samaria, IDF demolished the home of the terrorist who murdered Shalom Sofer six months ago in the Arab village of Al-Funduq, and in Hares, Samaria, it demolish the home of the terrorist who murdered three Israelis in a terrorist stabbing attack in Ariel this past November.