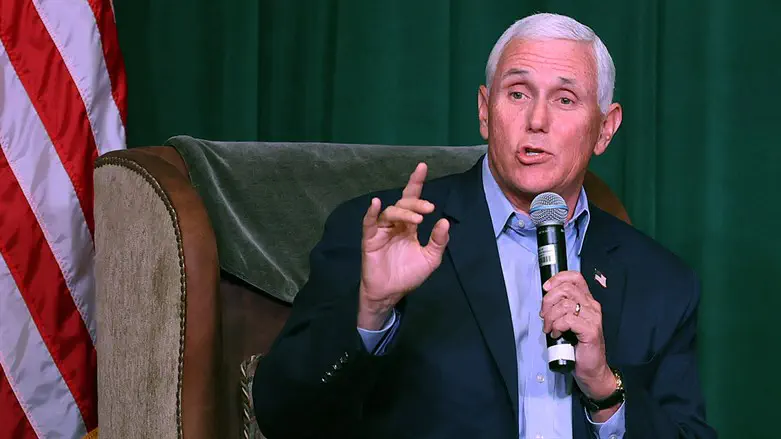 Mike Pence
TNS/ABACA via Reuters Connect
Former US Vice President Mike Pence appeared on Thursday before the federal grand jury convened as part of the special counsel investigation into former President Donald Trump's efforts to overturn his 2020 election loss, according to a source familiar with the matter quoted by NBC News.
The testimony marks a significant development in the special counsel's probe, as Pence could provide critical insights on Trump's thinking in the days leading up to the attack on the US Capitol on January 6, 2021.
Special counsel Jack Smith's team is particularly interested in Trump's efforts to try to block the certification of the election, NBC News previously reported.
A federal judge recently ruled that Pence must testify in front of the federal grand jury. Trump later filed an appeal in an attempt to block Pence's testimony, but that appeal was shot down on Wednesday.
Pence's appearance before the grand jury came amid an increased security presence at the federal courthouse in Washington, D.C. on Thursday. NBC News spotted multiple black SUVs with tinted windows entering the parking garage in the morning. Two black SUVs entered the courthouse garage at around 9:00 a.m. local time, an entrance that would allow grand jury witnesses to head up to the grand jury rooms on the third floor without being seen in the public areas of the courthouse.
The SUVs left the courthouse at about 4:30 p.m.
Pence had previously fought back a subpoena from special counsel Jack Smith by arguing that the Constitution's "speech and debate" clause shielded him from having to testify about his official duties on January 6.
Smith was appointed in November by Attorney General Merrick Garland to head the DOJ investigation into the former president's role in January 6 and his handling of classified documents after Trump announced his 2024 presidential run.