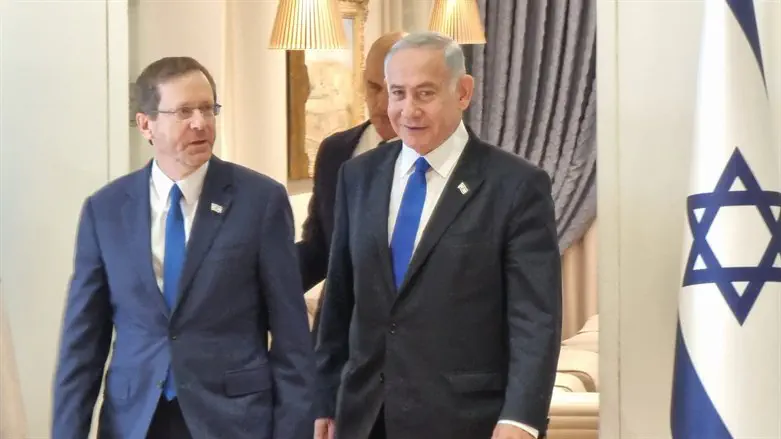 Netanyahu and Herzog
Israel National News
Senior economic officials in Israel, who have been in contact with the credit rating company Moody's, believe that the company will lower Israel's credit rating outlook from positive to stable rather than negative, Kan 11 News reported on Thursday.
The officials say that the reason for the downgrade is the delay in the legislation and the negotiations on the judicial reform.
Last month, Moody's issued an extremely unusual warning to Israel, saying that if the judicial reform proceeds as planned, the country's sovereign credit rating outlook could be downgraded from positive to stable.
In recent days, Prime Minister Benjamin Netanyahu and President Isaac Herzog spoke with officials at Moody's in an attempt to get the company to moderate the decision regarding Israel.
About a month and a half ago, the credit rating company Fitch confirmed Israel's credit rating at A+ level and left the rating outlook at "stable".
At the same time, the company issued a disclaimer stating that "the judicial reform could still have a negative impact on the country's credit profile."