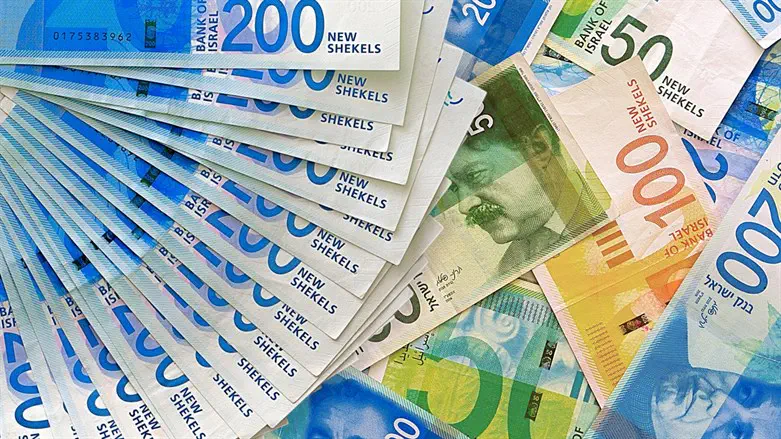 New Israeli Shekels
iStock
International credit rating agency Moody's Investors Service on Tuesday issued an extremely unusual warning to Israel, saying that if the judicial reform proceeds as planned, the country's sovereign credit rating outlook could be downgraded from positive to stable.
The credit rating company wrote, according to a report in Haaretz, that if the judicial reform is implemented in full, the proposed changes could "materially weaken the strength of the judiciary and as such be credit negative."
The warning further states that the planned changes could "pose longer-term risks for Israel's economic prospects, particularly capital inflows into the important high-tech sector."
The move is unusual, as Moody's typically does not issue statements to investors outside the regular date for publishing credit rating announcements. Israel's credit rating has not been changed because Moody's rating committee has not yet met, but the unusually timed publication indicates that Moody's could lower Israel's credit rating outlook when the committee meets next, should the judicial reform go ahead.
Moody's currently gives Israel a credit rating of A+ with a positive outlook.
Last week, the Fitch credit rating agency announced that it had decided not to downgrade Israel's credit rating, but warned of the consequences of the judicial reform on the economy. The company's statement said that "the company believes that the reform may have a negative effect on Israel's credit profile."