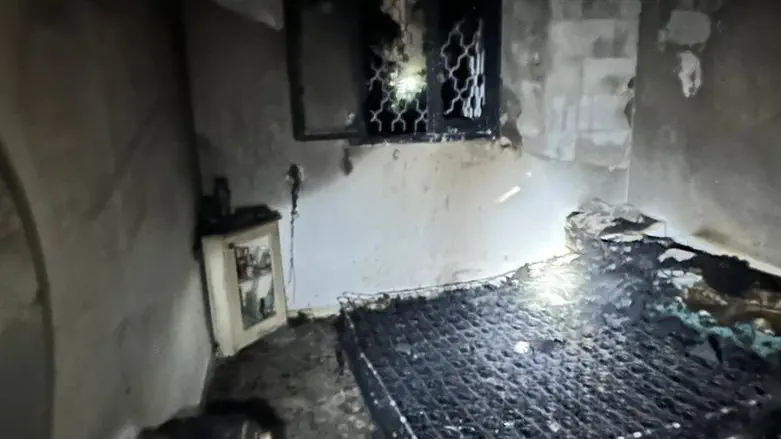 apartment damaged in fire
Fire and Rescue Services spokesperson
A fire broke out this morning (Sunday) in an apartment on the third floor of a residential building in the Arnona neighborhood in Jerusalem.
Firefighters who arrived at the scene began searching for those trapped in the apartment, which was surrounded by smoke.
Three residents and a dog were rescued from the scene using a crane and evacuated by Magen David Adom (MDA) forces to receive treatment at the hospital.
The fire brigade worked to put out the fire and clear the smoke from the apartment.
In a separate incident in Haifa, a woman in her 80s was moderately injured in a fire that broke out in an apartment in a residential building.
Fire crews called to the scene put out the fire. The building suffered heavy damage in the blaze.
Yosef Kiyof, who commanded the firefighting team at the scene, said: "As soon as we arrived we detected smoke coming from the house, we rushed to break in and while searching [for people trapped] under the heavy smoke I noticed a woman in the kitchen area, I rescued her to an area free of smoke while she was unconscious."