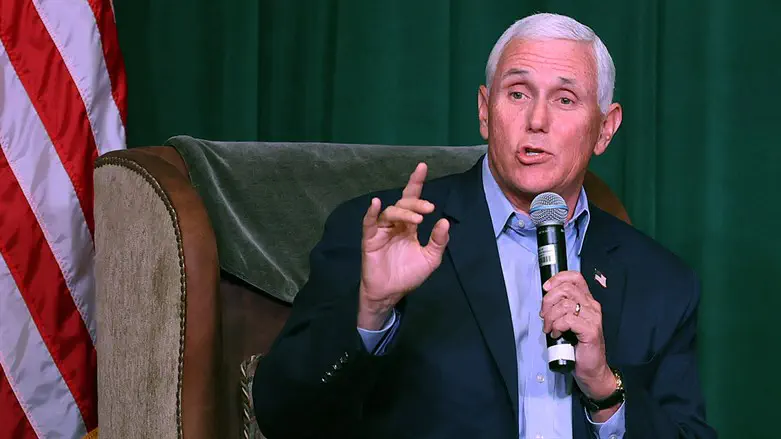 Mike Pence
TNS/ABACA via Reuters Connect
Former US Vice President Mike Pence on Thursday called a Manhattan grand jury's decision to indict former President Donald Trump an "outrage."
Speaking on CNN, Pence said, "The unprecedented indictment of a former president of the United States on a campaign finance issue is an outrage. And it appears to millions of Americans to be nothing more than a political prosecution that's driven by a prosecutor who literally ran for office on a pledge to indict the former president."
Asked whether Trump should be disqualified from being the 2024 presidential nominee or drop out of the race, Pence said, "It's a long way to that decision."
"I promise to answer that question if that approaches," added Pence, who stated he did not want to talk about "hypotheticals."
The comments came after a Manhattan grand jury voted to indict Trump on criminal charges for his role in organizing hush money payments made to adult film star Stormy Daniels during his 2016 campaign.
Trump has repeatedly dismissed the investigation as a witch hunt and previously called on supporters to protest his arrest.
Pence has been at odds with Trump since the January 6, 2021 riots on the US Capitol. Pence has been critical in the past of Trump's conduct on the day of the Capitol riots, and recently criticized his former boss again.
"President Trump was wrong," Pence said earlier this month. "I had no right to overturn the election. And his reckless words endangered my family and everyone at the Capitol that day, and I know history will hold Donald Trump accountable."
Pence was ordered this week to testify in front of the federal grand jury investigating former President Donald Trump's actions on the day of the Jan. 6 riots.