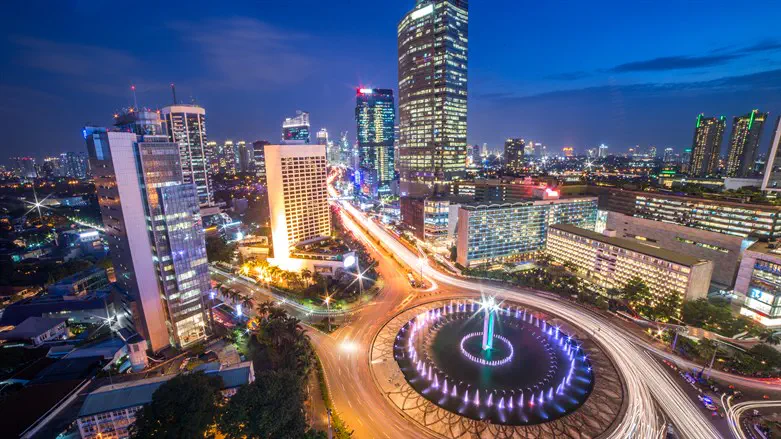 Indonesia
iStock
Indonesia's President, Joko Widodo, said on Tuesday that Israel's participation in the Under-20 World Cup to be hosted by his country meant no change to its foreign policy, according to Reuters.
Widodo confirmed he had sent Erick Thohir, a cabinet minister and former Inter Milan chairman who heads the national football association (PSSI), to talk to soccer's world governing body FIFA after the draw for next month's tournament was cancelled over opposition to Israel taking part.
Widodo underlined Indonesia's support for "Palestine" and a two-state solution and said Israel's qualification was secured long after his country won hosting rights.
"I hereby guarantee Israel's participation has nothing to do with the consistency of our foreign policy position toward Palestine, because our support for Palestine is always strong and sturdy," he said in a livestreamed address, adding, "Do not mix matters of sports and politics."
Doubt was cast on the draw event when the governor of Bali, Wayan Koster, called for a ban on Israel playing there because of Indonesia's diplomatic support for the Palestinian Arab cause.
The six stadiums due to be used for the 52-game tournament include one in the Balinese city Gianyar.
Protests against Israel's participation also were held in the Indonesian capital Jakarta last week by conservative Islamic groups.
Israel and Indonesia, the world's most populous Muslim-majority nation, do not have diplomatic relations, though it was reported last year that Israel is in contacts to normalize relations with Indonesia.
Several years ago, Widodo called on Muslim nations to unite in fighting Israel.
In 2021, the country's foreign minister expressed her country's firm position in support of the Palestinian Authority in ending the "Israeli occupation of its land".
A FIFA spokesperson said inspections of the tournament venues had concluded but did not comment on the PSSI chairman's meeting or when a draw could be held.
Widodo made no mention on Tuesday of what Erick would propose to FIFA.