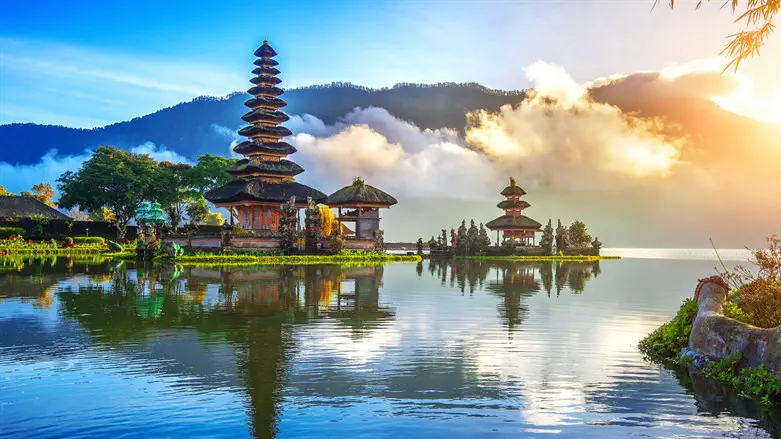 Indonesia
iStock
FIFA on Sunday postponed the men's Under-20 World Cup finals draw because of host nation Indonesia's issues with Israel's qualification, the Indonesian soccer federation said, according to The Associated Press.
The decision was announced five days before FIFA was due to make the 24-nation draw Friday on the island of Bali for the May 20-June 11 tournament, that includes debutant Israel.
Doubt was cast on the draw event last week when the governor of Bali, Wayan Koster, called for a ban on Israel playing there because of Indonesia's diplomatic support for the Palestinian Arab cause.
The six stadiums due to be used for the 52-game tournament include one in the Balinese city Gianyar.
Protests against Israel's participation also were held in the Indonesian capital Jakarta last week by conservative Islamic groups, according to AP.
Israel and Indonesia, the world's most populous Muslim-majority nation, do not have diplomatic relations, though it was reported last year that Israel is in contacts to normalize relations with Indonesia.
Several years ago, Indonesian President Joko Widodo called on Muslim nations to unite in fighting Israel.
In 2021, the country's foreign minister expressed her country's firm position in support of the Palestinian Authority in ending the "Israeli occupation of its land".
Despite the fact that the countries don't have formal ties, Indonesian soccer and public authorities agreed to FIFA's hosting requirements in 2019 before being selected to host the 2021 edition of the Under-20 World Cup. The COVID-19 pandemic forced the tournament to be postponed for two years.
Israel qualified last June for its first ever Under-20 World Cup when it reached the semifinals of the Under-19 European Championship. The team went on to lose the final to England.
FIFA declined to comment on the draw being postponed.
If Indonesia fails to resolve its hosting issues over Israel, the national soccer federation risks being suspended by FIFA. That sanction can remove Indonesia from Asian qualifying for the 2026 World Cup that starts in October.