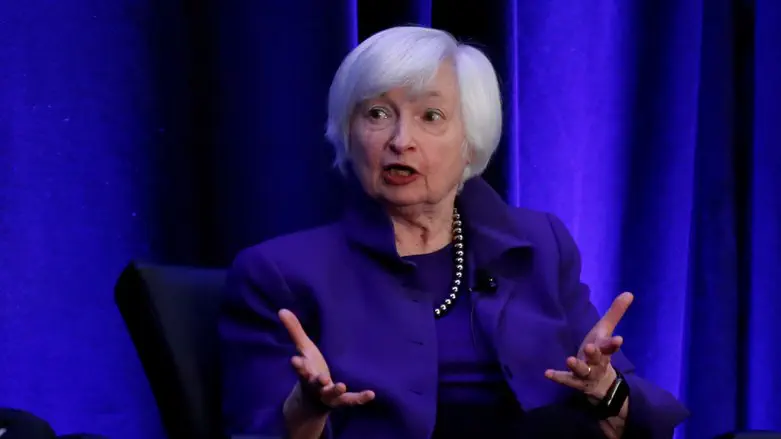 Janet Yellen
Reuters
US Treasury Secretary Janet Yellen said on Thursday that the United States was looking at ways to strengthen its sanctions against Iran, though she acknowledged the sanctions had not resulted in the behavioral or policy changes Washington desires from Tehran.
"Our sanctions on Iran have created real economic crisis in the country, and Iran is greatly suffering economically because of the sanctions ... Has that forced a change in behavior? The answer is much less than we would ideally like," Yellen told lawmakers in a hearing on Thursday, as quoted by Reuters.
Yellen did not specify what behavioral change Washington was expecting from Tehran, but Washington has previously raised concerns over Iran's nuclear program, human rights record and relations with Russia amid its war with Ukraine.
The United States has imposed multiple sanctions on Iran over the years, most recently targeting Iran's unmanned aerial vehicle (UAV) industry over supply of drones to Russia that Washington says are used to target civilian infrastructure in the conflict in Ukraine.
Iran has also been subject to US sanctions over its nuclear program. Yellen's comments came as talks between Iran and world powers on reviving the 2015 Iran nuclear deal remain stalled and have been since September.
At that time, Iran submitted a response to a European Union proposal to revive the deal. A senior Biden administration official said the Iranian response "is not at all encouraging." A US official later said that the efforts to revive the 2015 Iran nuclear deal have "hit a wall" because of Iran's insistence on the closure of the UN nuclear watchdog's investigations.
Ties between Iran and the United States have also become increasingly strained over Iran's crackdown on protests which followed the death of 22-year-old Kurdish Iranian woman Mahsa Amini while in police custody.