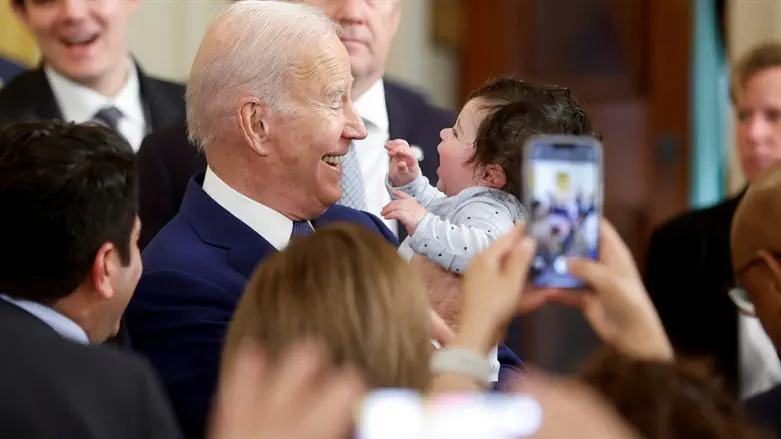 Joe Biden
Reuters
Approval of US President Joe Biden has dipped slightly since a month ago, nearing the lowest point of his presidency, according to a new poll by The Associated Press-NORC Center for Public Affairs Research, which was released on Thursday.
Biden notched an approval rating of 38% in the new poll, after 45% said they approved in February and 41% in January. His ratings hit their lowest point of his presidency last July, at 36%.
In recent months, approval of Biden had been hovering above 40%.
Interviews with poll respondents suggest the public has mixed feelings about Biden, who is expected to announce a reelection bid by this summer. When it comes to the president, people generally do not swing between the extremes of absolute loyalty and aggressive loathing that have been a feature of this era's divided politics.
Just 31% approve of Biden's stewardship of the national economy, the poll found, about where it's been over the course of the last year. His handling of the nation's economic fortunes has been a weak point at least since late 2021, when the inflation that the administration had suggested was transitory became a bigger pain point for businesses and families.
The difference between Biden's approval overall and his approval on the economy is driven largely by Democrats, 76% of whom say they approve of how he's handling his job as president while 63% approve of his handling of the economy. Few Republicans approve of Biden on either count.
Democrats under the age of 45 feel less positive about Biden, causing a drag on his approval ratings. Just 54% approve of the president's economic leadership, compared to 72% of Democrats older than 45. Similarly, just 66% of Democrats under 45 approve of Biden overall, compared to 85% of older Democrats.
Ratings of Biden's handling of foreign policy (39%) and climate change (41%) are about on par with his overall approval ratings. 74% of Democrats and 9% of Republicans approve of Biden on foreign policy, while 67% of Democrats and 17% of Republicans approve of his handling of climate change.