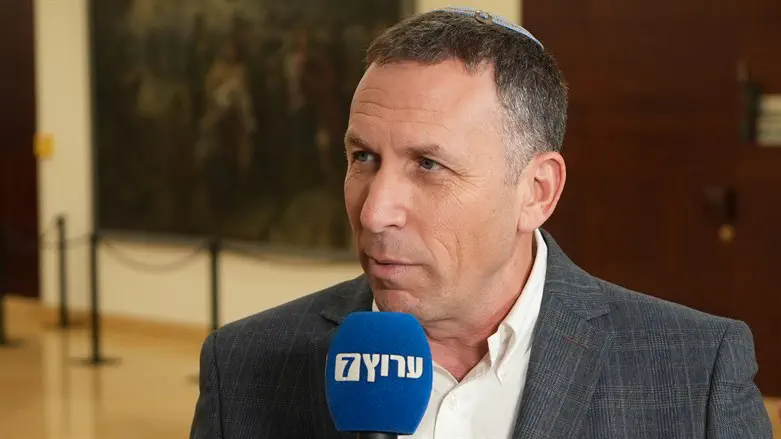 MK Matan Kahana
Israel National News
Former minister MK Matan Kahana (National Unity Party) on Sunday evening directly appealed to Prime Minister Benjamin Netanyahu amid the disagreements between the coalition and the opposition over the judicial reform.
"Mr. Prime Minister, about ten minutes after you swore in your government, I hung your picture in my office in the Knesset. You are the only Prime Minister of the State of Israel, the Prime Minister of all of us," Kahana wrote on Twitter.
"Only you can stop the rift in the nation now. I am asking you, ahead of our national holidays, stop everything."
"Don't let us arrive at Holocaust Remembrance Day, Memorial Day, and Independence Day so divided. Mr. Prime Minister, this will be a great victory for you and a huge victory for the State of Israel," Kahana added.
On Saturday night, at least three violent confrontations took place between anti-judicial reform protesters and civilians.
In Herzliya, a 57-year-old driver was arrested on suspicion he ran over a protester in the city. The demonstrator, who was lightly injured, was taken to Meir Hospital in Kfar Saba.
Three people were arrested in Or Akiva on suspicion of throwing eggs at protesters against the reform. They were taken to the Hadera police station for questioning.
In Givatayim, a 24-year-old man was arrested on suspicion of assault and threats after he rode a motorcycle into a crowd of protesters.
Hebrew video: