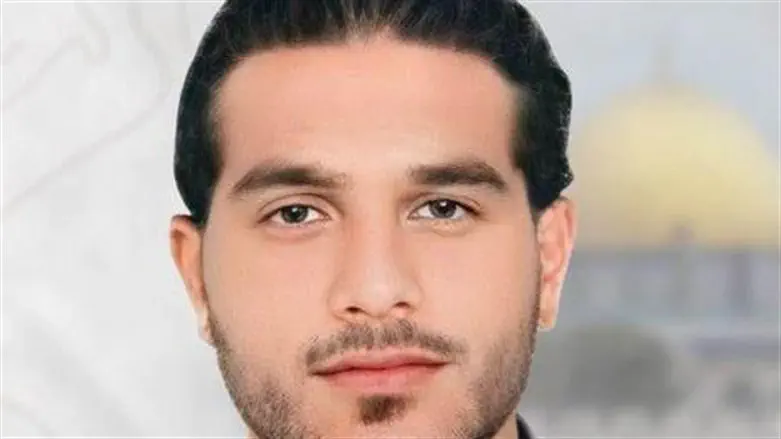 Ali Ramzi al-Aswad
מתוך הרשת
The Islamic Jihad terrorist organization claimed Sunday that one of its senior commanders was assassinated in Syria.
The organization stated that Ali Ramzi al-Aswad, 31, an engineer, was shot by an "agent of the Zionist enemy" near Damascus, calling the killing a "cowardly assassination bearing the fingerprints of the Zionist enemy."
Islamic Jihad stated "we hold the Zionist enemy responsible for this crime" and vowed to respond to the assassination.
Israel has carried out numerous airstrikes in Syria over the last few years to prevent Iran from establishing itself militarily in the country and to prevent the shipment of weapons to the Hezbollah terrorist organization in Lebanon. An assassination involving boots on the ground in Syria would be a more unusual event.
Prime Minister Benjamin Netanyahu appeared to reference the killing of al-Aswad during the weekly Cabinet meeting Sunday.
"Our forces are working around the clock to deal with the terrorists and thwart terror infrastructure. Dozens of terrorists were killed in the last month; many others were arrested. I repeat: All those who try to harm the citizens of Israel, they will pay with their lives. We reach the terrorists and the architects of terrorism everywhere,'' Netanyahu said.