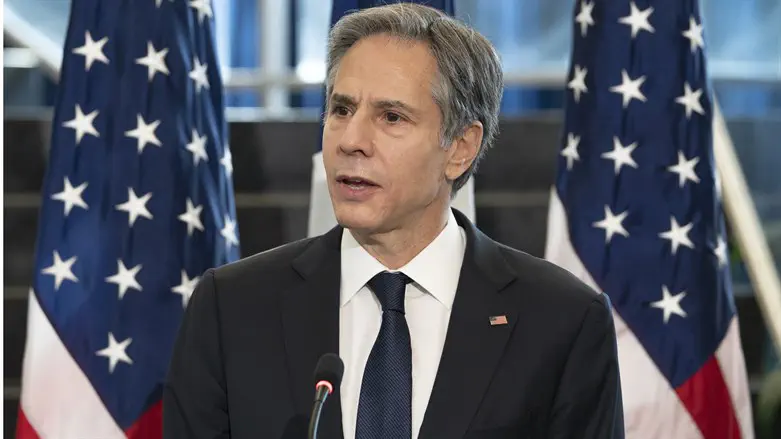 US Secretary of State Antony Blinken
State Department Photo by Ron Przysucha
US Secretary of State Antony Blinken said on Friday that it wasn't up to him to give his opinion on the details of Israel's proposed judicial reforms.
Asked by AFP to comment on President Isaac Herzog's references to an internal civil war, and whether the United States would play a part by giving advice to the Israeli government, he replied:
"Look, it's not – it's not for me or us to opine on any of the details of reforms that are being discussed – debated in a very vibrant democracy that is Israel."
When asked if he saw judicial reform as moving away from democracy, he reiterated that Israel is a democracy but added that attempting to implement "big changes" needs consensus.
"When I was there about a month ago – and this was already the subject of the day – I think the one thing that we know from our own experiences as democracies is that when you're looking to make big changes, major reforms in your laws, your institutions, consensus is maybe the most important thing in making sure that you have something that's not only accepted but that it also will last, is durable," Blinken said.
"So the only, I think, wisdom – to the extent it's wisdom that I can share – and I've spoken to this; more important, President Biden has spoken to this – is finding that consensus is the best path forward."