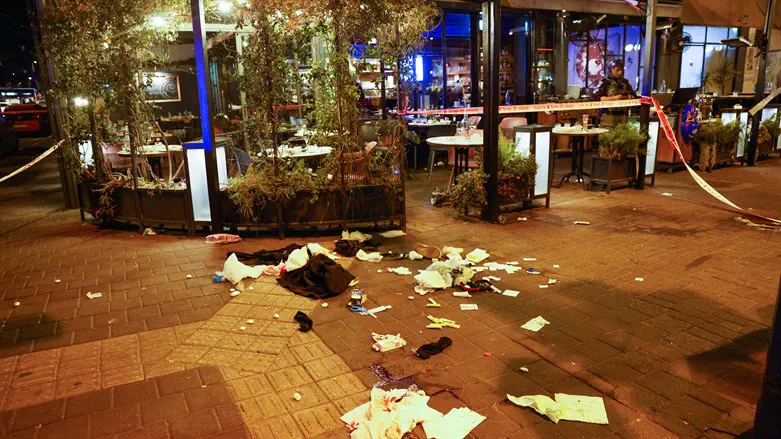 זירת הפיגוע בתל אביב
צילום: Erik Marmor/Flash90
The Director of Ichilov Medical Center, Prof. Roni Gamzu, updated Friday evening that there has been an improvement in the conditions of Or Ashkar (33) and Rotem Mansano (35), who were severely injured in a shooting attack on Dizengoff Street in Tel Aviv on Thursday.
Gamzu stated that Or arrived in critical condition with a life-threatening injury and emphasized that his life is no longer in any immediate danger. "His evacuation was rapid, and so was the treatment once he was brought to the operating room. Thanks to the medical teams, his life is not in immediate danger. He is no longer in critical condition, and his life is not in immediate danger. There has been a certain improvement, but there's still a long road ahead. The wound is bad. All of his systems are stable, and I want to be optimistic," he stated. "We see full stabilization of his systems."
Ashkar's partner published a story on Instagram in which she calls on the public to pray for his well-being and recovery: "I never begged like I'm begging now. Pray for the love of my life. While lighting Shabbat candles, the prayers of the entire country will save him. I believe it with all my heart."
Prof. Gamzu also provided an update regarding Rotem: "He is in intensive care. The bullet hit his spine near some very delicate systems of nerves. He woke up after being taken off anesthetics and is communicating with us. We hope to be able to improve his condition and take him off of the respirator."