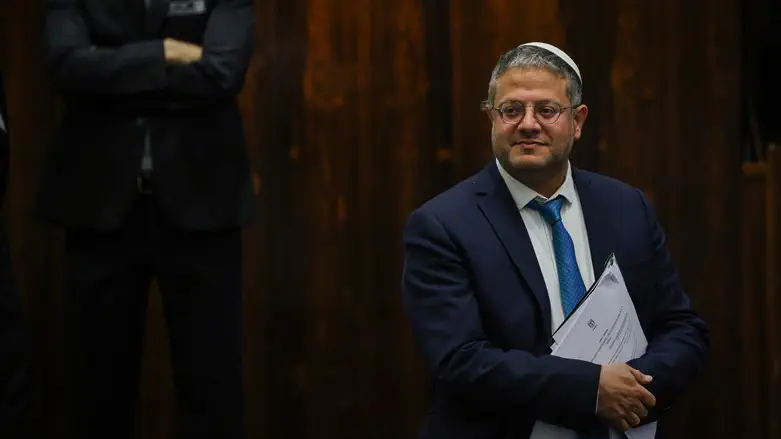 Itamar Ben-Gvir
Noam Moskowitz/Knesset
An Arab resident of Jerusalem has been arrested on suspicion of plotting to assassinate Israel's National Security Minister Itamar Ben-Gvir during the Muslim holy month of Ramadan.
According to the report by Channel 13 News, the suspect had gathered intelligence on Ben-Gvir's activities and planned to steal police license plates in order to attack him in the area of the Temple Mount.
The suspect also met with terrorist elements abroad and received money from them to help him carry out the assassination.
During his interrogation by the police, the suspect admitted that he had planned to murder Ben-Gvir and steal his body in order to negotiate and bargain for the release of terrorists in Israeli prisons.
Ben-Gvir said after the plot was revealed: "I thank the members of the security forces and the police who protect me and guard my life. I will not be deterred by attempts to harm me and will continue to strive for a right-wing and strong security policy, to defeat terrorism and return security and governance to the streets."