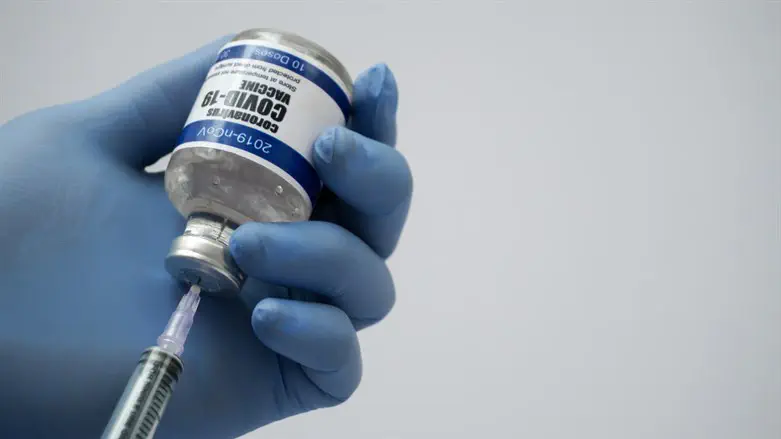 COVID-19 vaccine
iStock
The first shipment of the new coronavirus vaccines produced by the Moderna company will arrive in Israel Tuesday evening, according to reports by Reshet Bet.
According to the report, the 200,000 vaccines that will arrive are adapted to the new Omicron strains.
The Ministry of Health worked to advance the first shipment due to the ongoing increase in the incidence of COVID-19, and efforts were made before the eve of Yom Kippur to bring them as early as Tuesday.
The number of patients hospitalized in critical condition continues to rise. The Ministry of Health reports that healthcare centers are beginning preparation for the administration of the vaccines, immediately after the Sukkot holiday.
The Ministry recommends vaccination for the entire population from the age of six months, but it is especially recommended for populations at risk. According to the guidelines, those who are defined as risk groups over the age of 12 should be vaccinated first.
The Ministry of Health stated that the vaccine is initially recommended for those over the age of 60, residents of nursing and assisted living facilities, immunocompromised individuals, and pregnant women.
In about two to three weeks, about half a million additional vaccines are expected to arrive, and later on, more than a million vaccines will arrive in Israel.