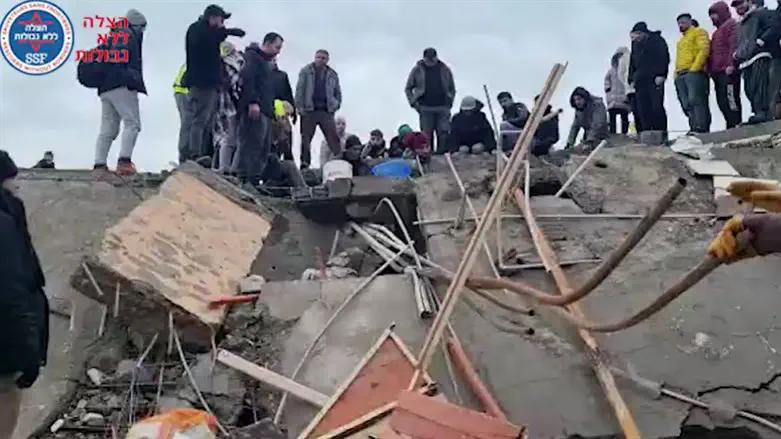 Rescue efforts in Turkey
Rescue Without Borders
A magnitude 5 earthquake was felt on Thursday evening in Turkey and throughout the Middle East, including Syria, Lebanon and Israel.
Reports in Syria indicated that a building collapsed in the area of Aleppo as a result of the earthquake.
Residents of northern Israel reported feeling the earthquake, but so far there has been no confirmation from the Israel Seismological Institute. This is the fourth earthquake that has been felt in Israel since the beginning of the month.
Meanwhile on Thursday, Turkey's disaster agency said that the number of deaths in the country as a result of the recent earthquakes has risen to 38,044.
The IDF "Olive Branches" humanitarian aid delegation, which comprised a search and rescue delegation led by the Home Front Command and a medical aid delegation led by the Medical Corps in the Technological and Logistics Directorate (J4), completed its mission upon the return of the medical aid delegation to Israel on Wednesday.
The medical aid delegation included approximately 150 doctors, nurses, surgeons, anesthesiologists, X-ray technicians, laboratory technicians, paramedics and medical logistics personnel. Also participating in the delegation were representatives from Magen David Adom (MDA), the Ministry of Health and additional bodies.
Over seven days of continuous efforts, the delegation treated over 470 injured civilians, including approximately 150 children and approximately 50 dental patients. In addition, 10 surgical and orthopedic operations were performed. The delegation also treated wounded Syrians who were in Turkey at the time of the earthquakes.